Land and water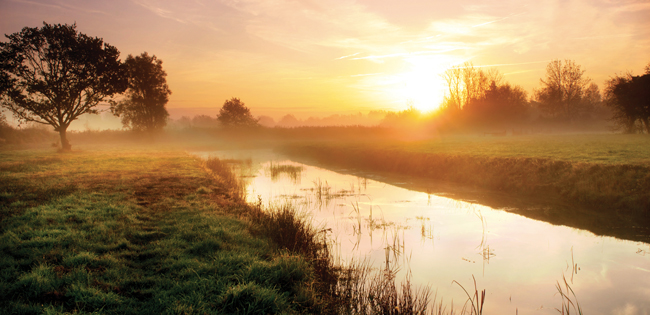 The Broads is a distinctive area with landscape elements found nowhere else in the country.
Its unique beauty has been shaped by people working hand in hand with nature over thousands of years.
Six rivers link the broads and each of the river valleys has a distinctive feel according to their different landscapes and land uses from woodland at the upper reaches of the Bure to the meandering waters of the Waveney.
Pretty market towns and villages dot the horizon - and this is the only member of the national park family which embraces a city, as Norwich is right on the doorstep.
Around the broads themselves you'll find a variety of habitats including fen, carr woodland and grazing marshes.
For more information about the landscape of the Broads take a look at our visitor website Visit the Broads.