Water, Mills & Marshes
The Broads Landscape Partnership Scheme, known as Water, Mills and Marshes, was launched in 2018 and ran until 2023.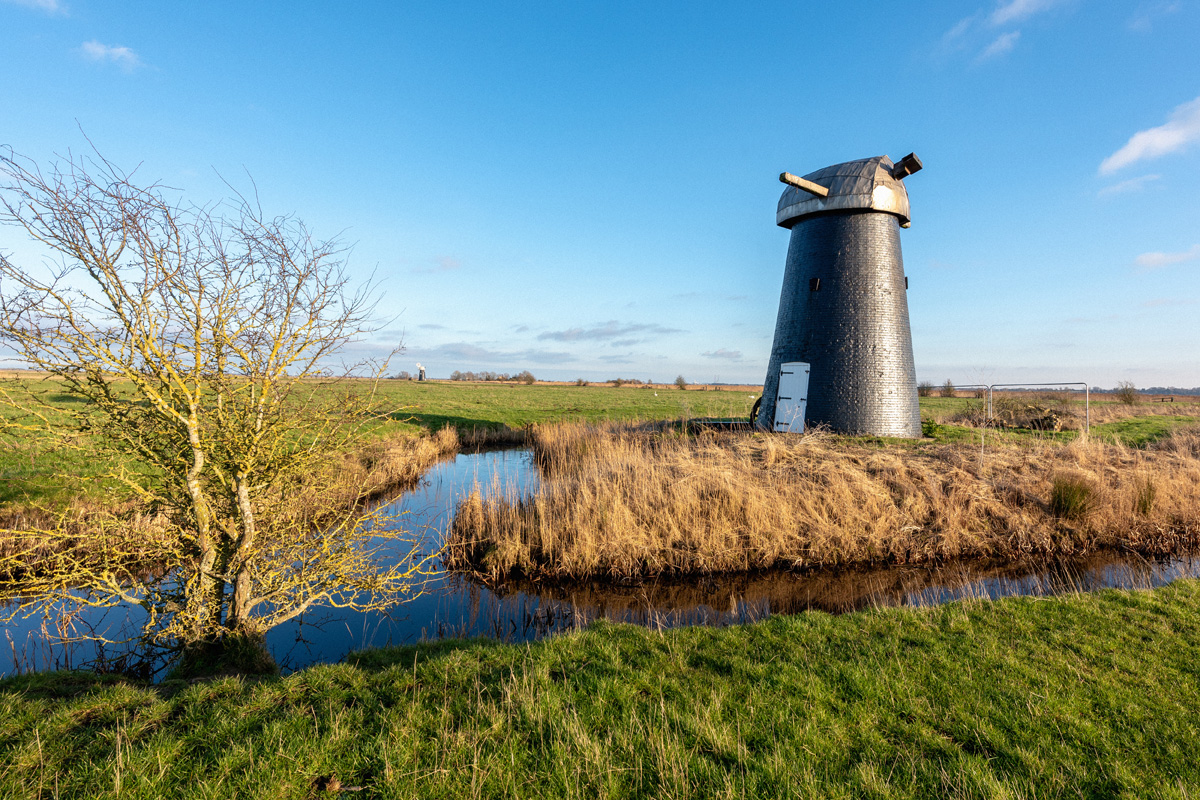 This multi-million pound scheme aimed to deliver 38+ projects across six different themes, focusing on the unique heritage and landscapes of Halvergate Marshes and the Waveney Valley in the Broads National Park.
The project area covered the stretch of the Broads between Norwich, Great Yarmouth, Lowestoft, Acle and Loddon following the course of the rivers Yare, Bure and Waveney.
Aims
With such a large scope, the Landscape Partnership Scheme had many aims and objectives that spanned a whole variety of different aspects of the Broads. The scheme itself was comprised of 38+ different projects, which were roughly divided into six key themes:
Conservation - of biodiversity, historical and archaeological assets, and land and water management.
Reconnecting local people with the landscape and its heritage.
Improving access to the Broads to encourage a wider audience.
Passing on declining specialist skills.
Helping local people to develop a deeper understanding of all aspects of the landscape.
Providing community grants to local organisations to facilitate small projects in line with the LPS (Landscape Partnership Scheme) vision.
Achievements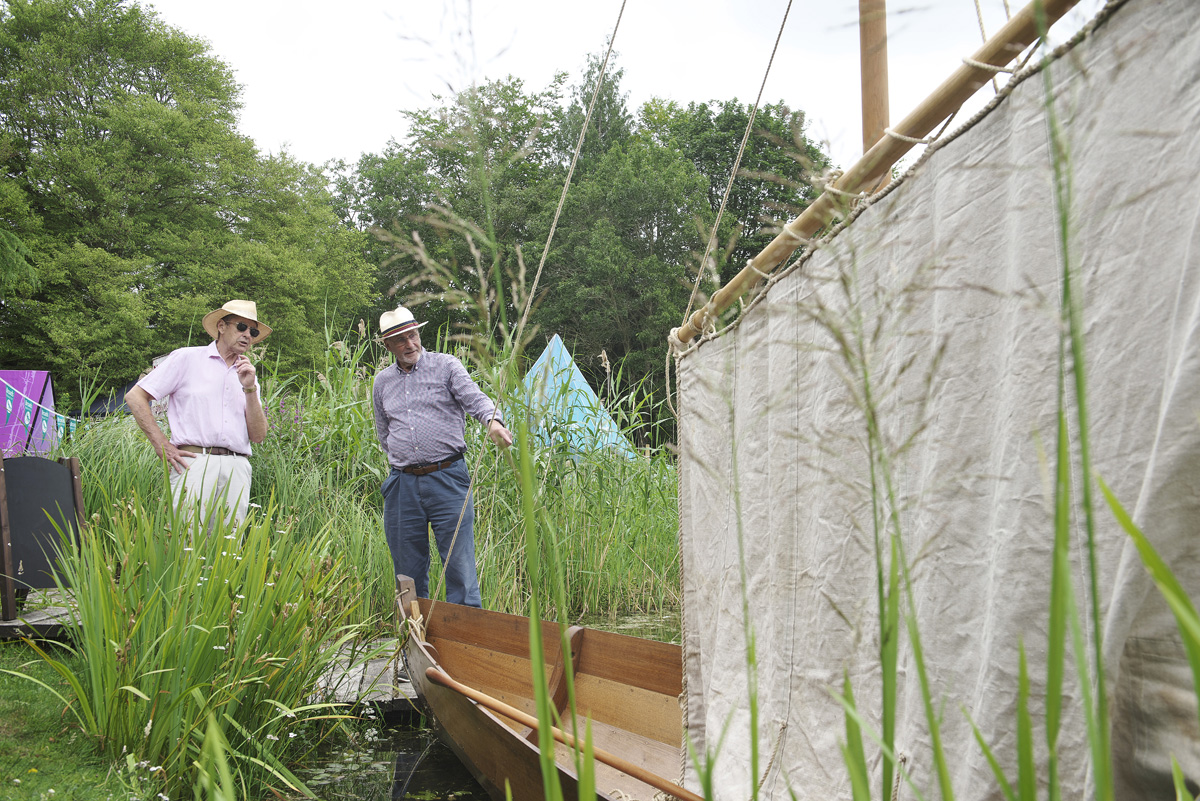 Water, Mills and Marshes achieved a great deal over a five-year period. One of the key outputs was the documentation and repair of a number of iconic drainage mills on Halvergate Marshes, an area which boasts one of the greatest concentration of such mills in Europe. The scheme also explored potential archaeological sites and provided training and workshops to maintain heritage building skills.
Mills and heritage structures restored as part of the project include North Mill, Six Mile House Mill, High's Mill, Mutton's Mill and Strumpshaw Steam Engine Pump House.
These repairs and improvements were delivered alongside City College Norwich. Students and apprentices were trained and used to complete this important work, keeping heritage and traditional building skills alive in the local area. The scheme also supported the International Boatbuilding Training College to recreate and produce a replica of the 900 year-old 'Chet boat' removed from the River Chet in 2013.
Another key aspect of the scheme was to improve local people's access to and understanding of their landscape and engage them to delve into the unique history of the Broads area.
Key examples of engagement work has included Wise Archive's book on 'Life and Work' in the Broads, Eastern Angles Theatre Company's two original productions based on the Broads (The Tide Jetty and Booming Voices ), delivering engagement work at RSPB Strumpshaw Fen and NWT Thorpe Marshes, using the Broads landscape to improve mental wellbeing through the Burgh Castle Almanac and undertaking various 'Broads Hidden Heritage' Archaeology projects.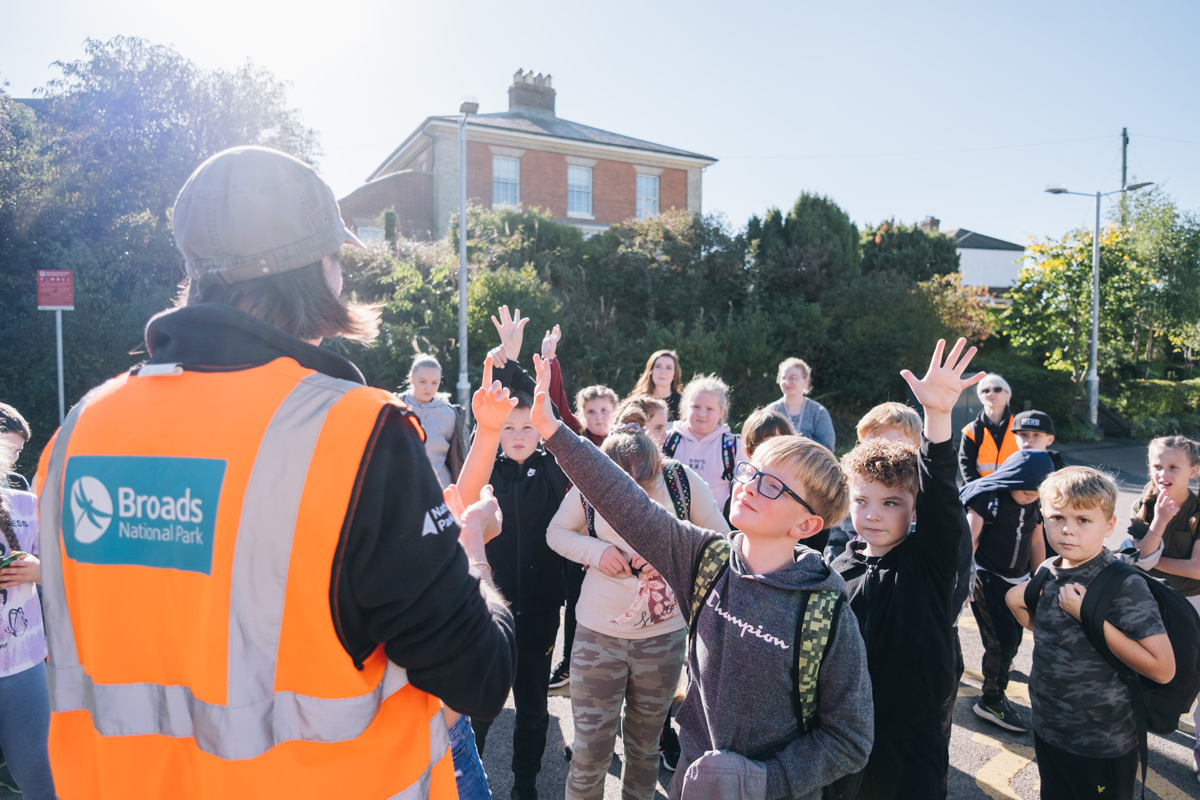 The scheme also aimed to create new opportunities for a wider and different audience to access the Broads landscapes. For example, it supported charities English Plus and New Routes Integration to help refugees and recently-settled individuals to engage with their new local landscape through trips, visits and volunteering opportunities. It also worked alongside schools in Great Yarmouth, Lowestoft and across East Anglia to ensure children from lower socio-economic backgrounds had opportunities to get out into the landscape and learn more about its culture, wildlife and history.
You can find out more about projects and their legacies on the Water, Mills and Marshes website.
Lottery funding
The Broads Landscape Partnership was funded by a National Lottery Heritage Fund grant of £2,437,500. When added to match funding this means the scheme had a total budget of around £4m which delivered 38+ projects across a five-year period.
Partners
The scheme was delivered with the support of a whole host of different partner organisations including DEFRA, Norfolk County Council, RSPB, International Boatbuilding Training College, Norfolk Wildlife Trust, Suffolk Wildlife Trust, Restoration Trust, City College Norwich, Wise Archive and many more.
Further information
For further information you can contact Andrew Farrell, Project Manager, on 01603 610734 or by email.
Alternatively, please make an enquiry through the Water, Mills and Marshes contact form.
Popular in Looking after
You might also like