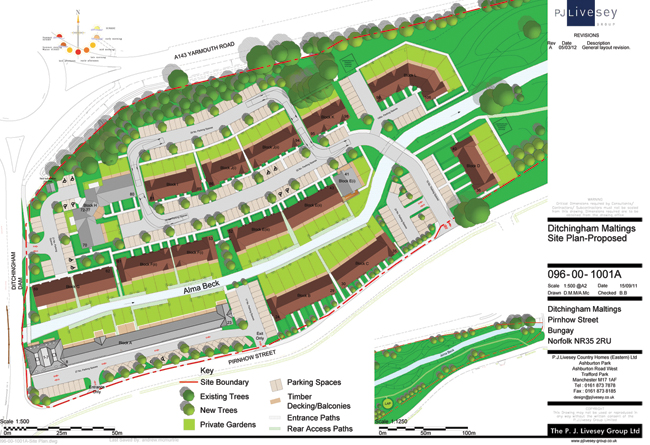 All new developments within the Broads need to be carefully considered against our agreed policies.
Strong planning policies help ensure that development is controlled, well designed and carefully sited to be sensitive to the existing landscape while meeting the needs of local people and the local economy.
In accordance with current Government guidance, the Planning Department are mostly working from home. We encourage you to use email for correspondence at this time as this will enable your enquiry to be dealt with more quickly.
Planning documents out for consultation
We are consulting on an amended Marketing and Viability Supplementary Planning Document (SPD) and Residential Moorings Guide for the Broads.
The deadline for comments is 4pm on Friday 5 June 2020. This is a 12 week consultation period.
Please see the headings below for more details and links to the documents out for consultation.
Hard copies will be at the following venues by Friday 20 March:
Libraries: Acle, Beccles, Brundall, Bungay, Cromer, Great Yarmouth, Loddon, Lowestoft, Oulton Broad, Norwich Millennium, Stalham and Wroxham
Council Offices: Broads Authority, Broadland, Great Yarmouth, North Norfolk, South Norfolk, Waveney, Norfolk County and Suffolk County
We acknowledge that you cannot access the usual venues around the Broads and beyond to see hard copies.
On this occasion, we may be able to print off hard copies and send them to you. Please get in touch if that is something you need and you cannot read the documents on line or print them yourself.
Please send any comments to Natalie Beal by emailing PlanningPolicy@broads-authority.gov.uk.
Marketing and Viability Supplementary Planning Document
We consulted on the Marketing and Viability SPD in October/November 2019. We have read and responded to and taken on board the comments that were made. Changes are highlighted in the document out for consultation.
The relevant documents can be found below (some are marked with tracked changes):
Residential Moorings Guide
The Residential Moorings Guide is a new guide and this is its first and only round of consultation. A copy can be found below.
The Local Plan
The Broads Authority adopted the Local Plan for the Broads on 17 May 2019. The Local Plan is the baseline for making decisions on planning applications and other development matters. The Local Plan for the Broads replaces the Core Strategy, Development Management Document and the Sites Specifics Local Plan as well as the saved TSA2 policy from the 1997 Local Plan.
National planning policy
The National Planning Policy Framework was introduced in 2012 and amended in 2019 to set out planning policies for England and how they are expected to be applied.
Other supporting documents
A range of supporting documents and evidence inform and supplement the Broads Local Plan. These include design guides, joint position statements with key stakeholders and the Flood Risk Supplementary Planning Document.