Underwater diving
Due to the shallow nature of the Broads, prevalence of water plants, strong current in the lower stretches and high levels of boating traffic the Broads Authority does not recommend diving recreationally on the Broads.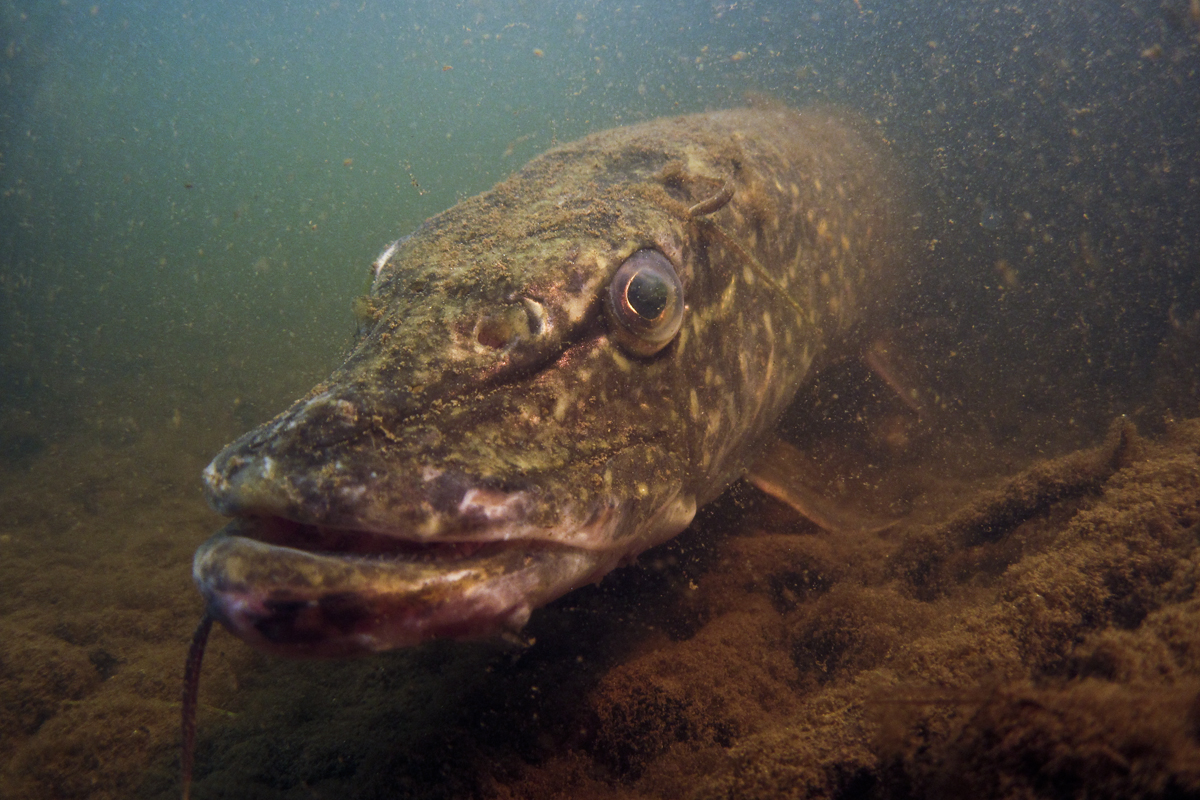 Those who do choose to dive are advised to consider the substantial risks and put in place measures to mitigate them.
These risks include:
Cold water shock which can cause involuntary gasp reflex and cold incapacitation even in summer. Staying in cold water for prolonged periods can cause your muscles to lose power and make swimming and getting out of the water difficult, both of which can lead to drowning.
Hypothermia can be caused by getting too cold and not warming up fully after exiting the water. Consider wearing a wet suit or dry suit, always enter the water gradually, know where you can get out, don't stay in too long and remember to try and get warm quickly.
Strong tidal currents in the Broads rivers can cause fatigue and make exiting the water very difficult. Anyone considering diving should only do so if they know their capabilities, check the tides and plan exit points carefully.
Aquatic plants are abundant throughout the Broads, and they are an important part of the river system. Aquatic plants are a high risk to divers and can cause entanglement. We strongly advise that those choosing to dive do so in areas with a low density of water plants, however, if you find yourself entangled it is important not to panic and to swim downstream using your arms only.
Deep mud can cause difficulties and divers should always avoid shallow water.
The presence of hidden obstructions under the water can cause serious injury. This includes underwater ropes and entangling hazards, such as discarded fishing lines and in some areas sharps (discarded needles). Care should be taken when entering the water. There are also several inlets and outlet pipes around the Broads system. We advise you check your route for these before setting off.
Much of the Broads has reeded edges or muddy banks which can have hidden piling and no access to roads or other infrastructure which can make accessing these areas, particularly in an emergency very difficult.
Blue Green Algae can be present in the water when conditions are right. Whilst some blue green algae may not harmful, it is not advisable to enter the water where any blue-green algae is present.
Leptospirosis, also called Weil's disease, is an infection you can get from animals. You can get leptospirosis from freshwater that contains infected urine which gets in your mouth, eyes or a cut, although rare in the UK you should let your doctor know if you have been in open water if you have any of the symptoms.
Visibility in the water is something divers must also be aware of. Visibility can be poor, particularly in the lower reaches of the broads system and may change quickly in certain river flow conditions.
The Broads is very busy with boats all year round, but especially through the summer season. If you are below the water's surface your presence/visibility will be unknown to other waterway users, even with a 'diver down' buoy or flag, which not all boat users will understand. It is advised that anyone who dives has someone on the surface, either on a safety vessel or on an adjacent bank to warn other boat users of the divers' presence. Divers should avoid the water-ski areas.
Divers may be tempted to enter the river using the safety ladders located on Broads Authority moorings. This is a very dangerous place to enter the water as vessels will be constantly manoeuvring to either come alongside or move out into the river.
If diving:
Make sure you plan ahead.
Let someone know where you are going and what time you plan to return.
Ensure you have safe access and egress points planned as well as planning for emergency egress points if you encounter issues during the dive.
If diving in a group, ensure that all divers have left the water at the end of the session.
If there is an accident or near miss, this needs to be reported to the Broads Control office 01603 756056 or broads.control@broads-authority.gov.uk and BSAC who collate incidents nationally.
Additional information and safety advice can be found:
It is advised that anyone participating in recreational diving undertakes appropriate training courses and ideally gains a nationally recognised training qualification issued by one of the recognised training agencies, for example BSAC, PADI, SAA.
Diving as part of an organised event (including litter picks)
All events being planned on the Broads need permission from the Authority. As part of issuing permission, the Authority can set conditions to help ensure the safety of participants and other river users. This usually involves event organisers producing a risk assessment to cover the key risks involved with the activity. Under byelaw 86 of the Navigation Byelaws 1995, it is an offence not to notify the Authority of any such event.
For further details see our webpage on organising events in the Broads.
Commercial diving or diving as part of works requiring a works licence
Undertaking diving related to a work activity, within or beside the navigation area, with the potential to interfere with navigation, requires a Works Licence. The works licence document sets out the requirement to notify the Authority of diving operations taking place on the Broads in relation to works.
If commercial diving operations take place on the broads, then the Diving at Work Regulations 1997 will apply, and you will have duties under the Regulations.