People
The broads are man-made waterways created by peat digging.
The first written evidence of this dates back to the 12th century when much of east Norfolk had been cleared of its woodland for fuel and building materials. For the next 200 years peat digging was a major industry.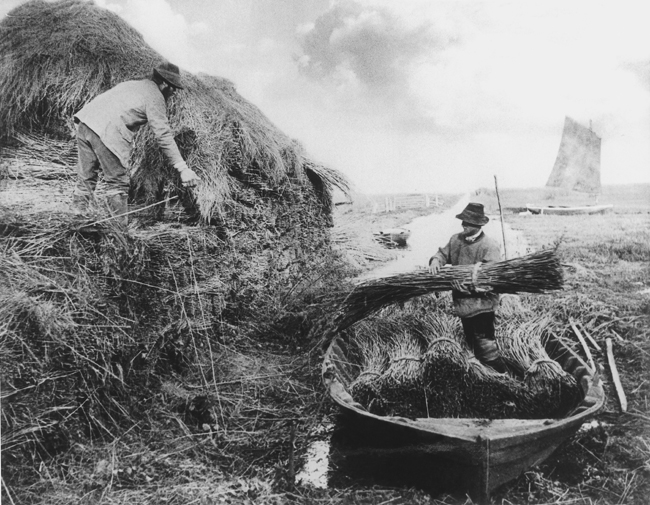 Historical records show that the pits gradually began to fill with water, making the peat more difficult to extract. Peat diggings were abandoned by the 14th century. They flooded, and this partly man-made landscape became a wetland, rich in wildlife.
Find out all about the rich history of the Broads from the early marshmen who cut reed for thatching to the birth of the boating industry and how wind power was harnessed to drain the marshes for farming on the heritage pages of our visitor website Visit the Broads.
You can read more on how the historic environment of the Broads and the other members of the National Parks family have been shaped by people here.
The Great Estuary Story
Halvergate marshes in the Broads, forms a huge area which today is mainly grazed by cattle but centuries ago it looked very different as it was part of a vast estuary. This animation tells the story of the Great Estuary.