Contact us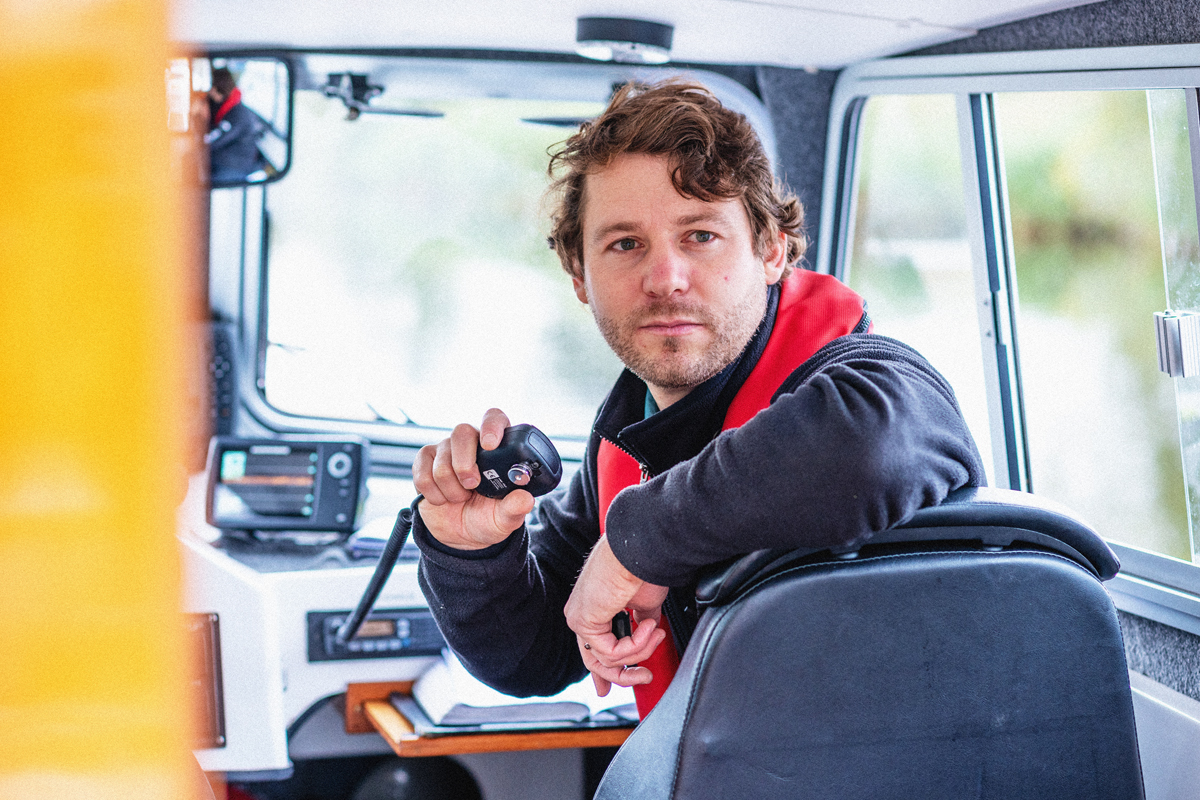 From speaking to us over the phone to sending an email through our contact form, we have a range of different ways where you can contact us and get the help you require.
Send us a message
If you'd like to contact us via email, please use our contact form where your enquiry will be forwarded on to the relevant department within the Authority to be dealt with.
Visit our Main Office
If you need to see us in-person we suggest that you make an appointment with the relevant member of staff or contact our Reception Team.
Our office is located at:
Broads Authority
Yare House
62-64 Thorpe Road
Norwich, Norfolk
NR1 1RY
Tel (01603) 610734
Opening Times
Our main office hours are Monday to Friday, 9.00am to 5.00pm. Broads Control is staffed outside of these hours (more information below).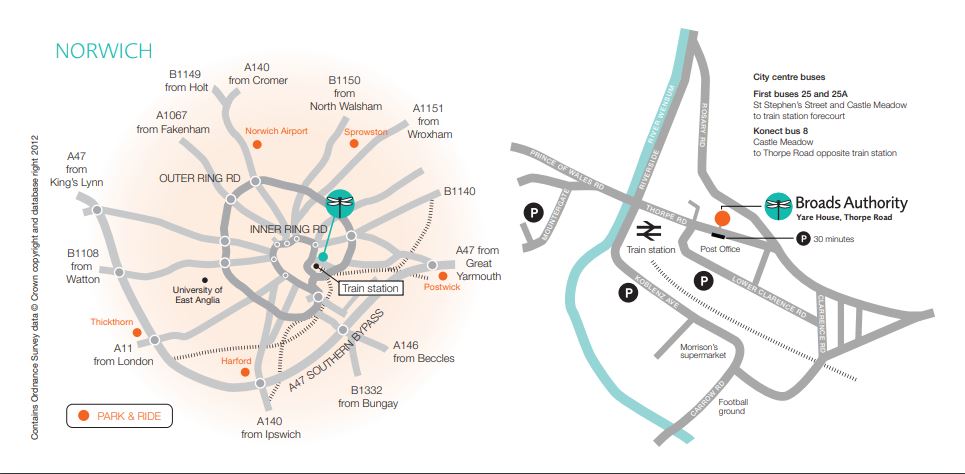 The Authority aims to encourage use of more sustainable means of transport to its office.
There is no parking available at the office except parking for disabled people and limited short-stay spaces (for visits of under two hours). Suggested walking and cycling routes, park and ride sites around Norwich and the nearest car parking are shown on the maps above.For more information about places to park in and around Norwich City Centre, have a look at the Norwich City parking map.
Broads Control
If you want to contact the Broads rangers to report an incident, you can phone Broads Control on 01603 756056 or email Broads.control@broads-authority.gov.uk.
Broads Control is staffed daily between the hours of 9am and 6pm during summer, and 9am and 5pm during winter.
Please always phone 999 in case of emergency to contact the Ambulance Service, Coastguard, Fire & Rescue Service or the Police.
Visitor centres and yacht stations
For boating information or hints and tips on where to stay and what to do while visiting the Broads, please contact our visitor centres and yacht stations. These are open from April to October. For boating assistance all year round contact Broads Control on 01603 756056.
Social media
We maintain active accounts on Facebook and Twitter where you can find updates from the Broads Authority and stay in-the-know regarding upcoming works on the waterways.
We deal with queries on social media on an ad-hoc basis and may not be able to respond directly to you. If you require an urgent response please always use our contact form. We expect users of our online communities to be polite and adhere to our social media house rules. Abusive behaviour will result in a permanent block from interacting with us on these platforms.
Customer service standards
Our Customer Service Standards outline the timescales of response that our customers can expect to receive when they contact us. These standards reflect the core values of the Broads Authority. We endeavour to achieve high levels of customer satisfaction across all of our services and our standards are aimed at assisting this process.
You might also like