Visitor centres
The Broads Authority has three visitor centres where our staff can help you get the most out of your visit to the Broads.
All run a boat trip that allows you to explore the nearby waterways and has touchscreen technology screening films about Broads wildlife. You can buy short visit boat licenses as well as books, maps, postcards and gifts.
Our Visitor Centres at Hoveton, How Hill and Ranworth are open daily from Easter until the end of October.
Hoveton Visitor Centre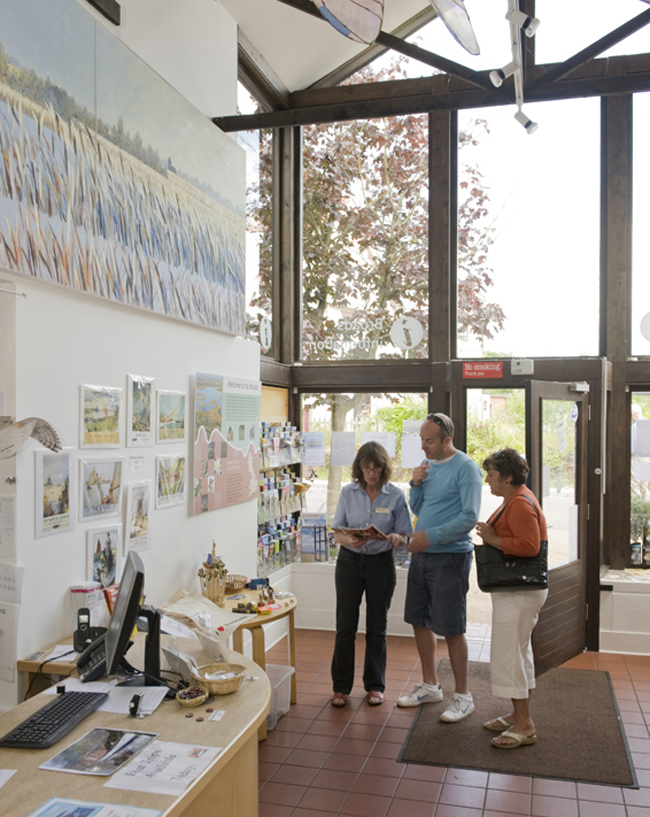 Hoveton Visitor Centre,
Station Road, Hoveton, NR12 8UR
This information centre is situated on the River Bure and has information and displays about Hoveton and the Broads. From April to October the centre offers a wildlife boat trip on Ra, an accessible, solar-powered boat that journeys along the River Bure towards Coltishall and back, with plenty of time to enjoy the woodlands and meadows of this tranquil and varied stretch of river.
Ranworth Visitor Centre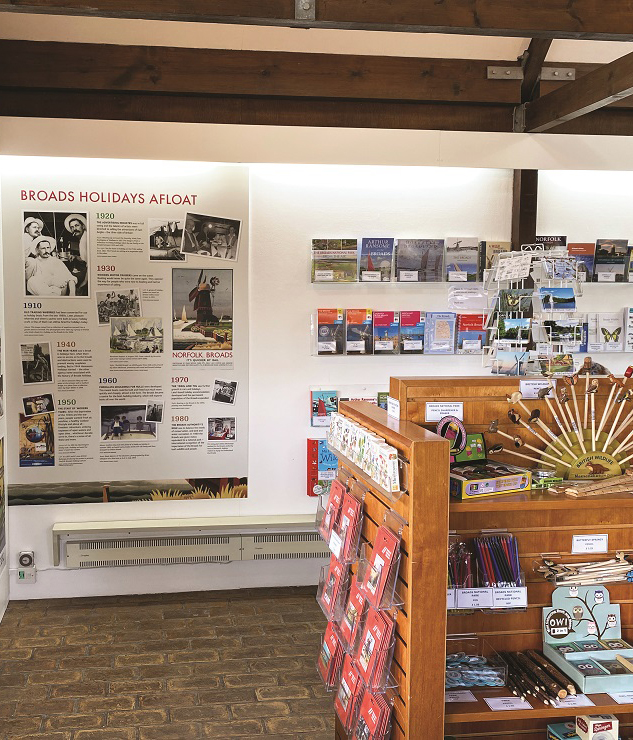 Ranworth Information Centre
Farm Lane, The Staithe, Ranworth, NR13 6HY
Ranworth Visitor Centre is situated at picturesque Ranworth Staithe, overlooking Malthouse Broad.
The centre offers information and displays about the local area and the rest of the Broads National Park, as well as offering a selection of books, maps and gifts for sale. There is a boat trip on Liana, our Edwardian-style launch, which explores Malthouse Broad, Ranworth Dam and the nearby River Bure.
Paid 24 hour moorings are available at Ranworth Staithe, and car parking available nearby along with a café and pub just a short walk away.
Toad Hole Cottage at How Hill Nature Reserve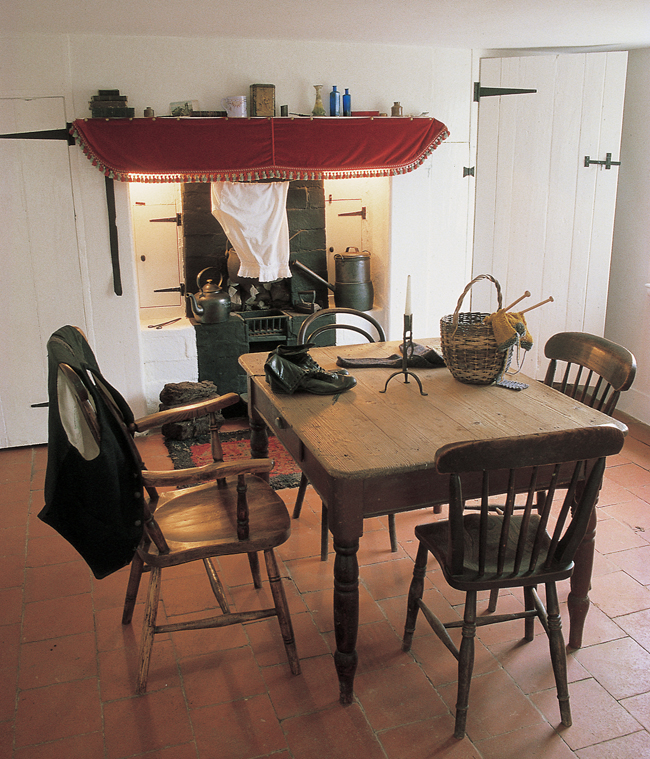 Toad Hole Cottage Museum,
Ludham, NR29 5PG
This tiny marshman's cottage situated on the River Ant, was home for a whole family in Victorian times. See how they lived and the tools they used for working on the marshes. The cottage also has information and displays about How Hill and the Broads and tickets can be bought for the wildlife walking trail.
The Electric Eel boat trip runs from April to October, offering you the chance to explore along dykes fringed with marshland plants. Our experienced guide will also show you some local and rare wildlife including dragonflies, marsh harriers, wildflowers and swallowtail butterflies. To book please call Toad Hole Cottage or email toadholetic@broads-authority.gov.uk.
Interpretation for use with a mobile phone has been created for the How Hill National Nature Reserve. Augmented reality uses the camera and GPS capabilities of smart phones to show additional information on screen, on top of the real view fed in from the phone's camera. There is also an ebook available, ask our staff for further information.
Popular in Looking after
You might also like