Recreation and tourism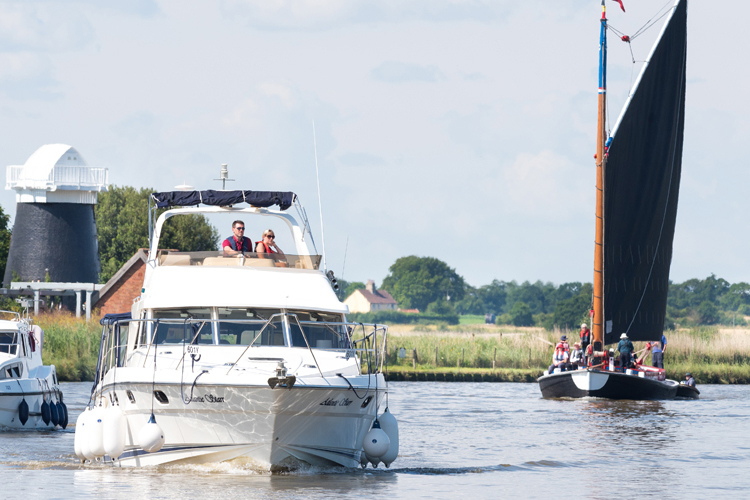 The Broads attracts more than 7 million visitors a year.
Boating, cycling, canoeing, fishing, walking and wildlife-watching are just some of the ways visitors and those living here enjoy the area. You can find out more about how many people come to the Broads each year.

One of our three key purposes is to promote understanding and enjoyment of the Broads but we need to strike the right balance between this and conservation and navigation interests. Tourism brings more than £400 million into the local economy every year but it needs sensitive management to make sure the fragility of this special landscape isn't affected.
Broads Tourism
Sustainable tourism is responsible tourism. It takes into account the needs of the environment, the people who live here, Broads businesses and visitors, now and for the future.

We work very closely with Broads Tourism to allow everyone to enjoy the special qualities of the Broads without causing harm and while protecting it for generations to come.

Through this partnership we have produced our tourism strategy as well as the Greening the Broads good practice guide for businesses. Many Broads businesses have now been awarded Green Tourism Business Scheme status which shows they champion protecting the environment in the way they operate.
Popular in Looking after
You might also like