Staithes of the Broads
There are a number of staithes scattered around the Broads at the junction between water and land, where passengers can embark or disembark, cargoes be unloaded and boats can be moored.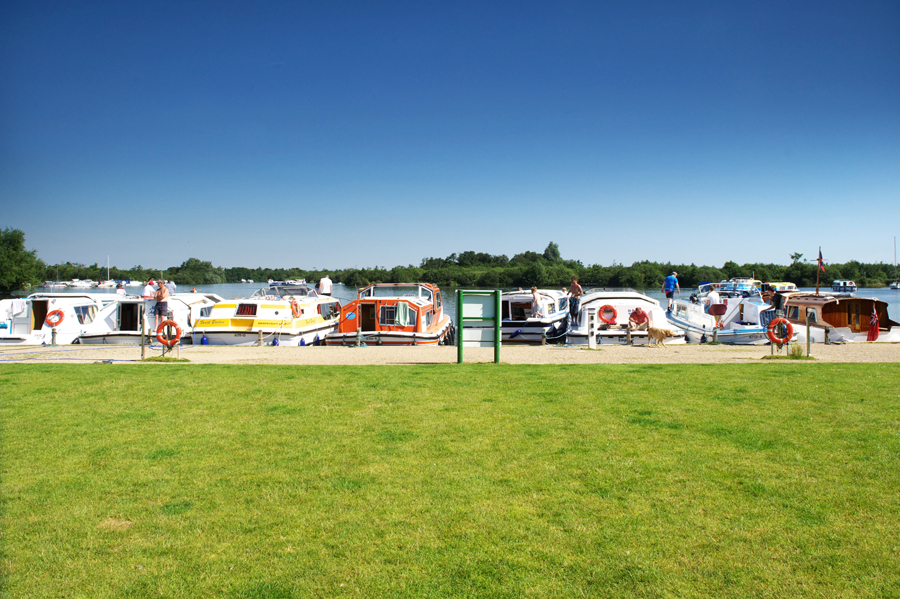 The Broads Authority commissioned a piece of academic research from Professor Tom Williamson of the Landscape History School at the University of East Anglia on the documentary evidence for the existence of and the history of the staithes of the Broads.
The staithes report was written by historians, not by lawyers. It was not within the scope of the report to examine current ownership and does not enshrine the legal position relating to any staithe. About the terminology, it is also worth highlighting that a 'public' staithe does not mean that its use is for the general public.
It examines the history of 85 current or former staithes in the Broads. Some are, or were at some point in their history, 'public' in character; others were investigated because they were anciently established, and may once have had such a status. The analysis was based primarily on the evidence provided by enclosure awards, the tithe apportionments drawn up around 1840, and the land ownership documents relating to the 1910 Finance Act.
The full staithes of the Broads report can now be downloaded from this webpage.
Popular in Looking after
You might also like