Planning permission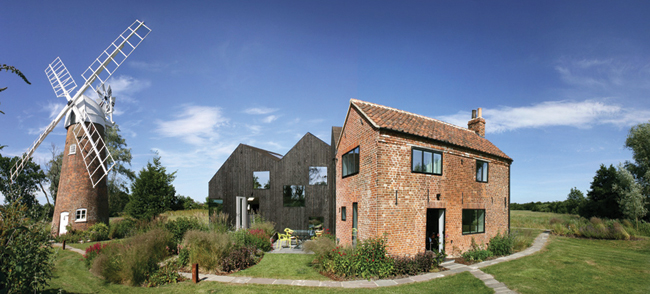 We are the local planning authority for all land and properties within our executive area.
Therefore, we are responsible for processing and managing most forms of development in the Broads.
Planning permission is approval to start building or altering a building or piece of land. There are some developments which don't require it and you can find out more about whether you need planning permission. In most cases however you will need to get the relevant planning approval before you can begin.
Specific Broads-related work which generally requires planning permission includes new piling or quay-headings and the creation of new moorings, cuts and fishing platforms. Our design guides on these subjects will give you an idea of what we expect, please read them and return the completed questionnaire. Extending a garden into different areas of land like grazing marsh or arable field will also require permission. Domestic wind turbines and mooring of residential boats always requires permission.
More information about planning permission can be found in the Handy Guide to Planning.
Nutrient Neutrality
Last updated: 31 May 2022
Alongside all other local planning authorities in Norfolk, the Broads Authority has received a letter dated 16 March 2022 from Natural England concerning nutrient pollution in the protected habitats of the Broads Special Area of Conservation and Ramsar site. The letter advised that new development within the catchment of these habitats comprising overnight accommodation has the potential to cause adverse impacts with regard to nutrient pollution. Such development includes, but is not limited to:
new homes,
student accommodation,
care homes,
tourism attractions,
tourist accommodation,
permitted development (which gives rise to new overnight accommodation) under the Town and Country Planning (General Permitted Development) (England) Order 2015, and
Any development not involving overnight accommodation, but which may have non-sewerage water quality implications.
The Conservation of Species and Habitats Regulations 2017 require local planning authorities to ensure that new development does not cause adverse impacts to the integrity of protected habitats such as the Broads prior to granting planning permission. At present there are no identified mitigation solutions available locally to resolve these impacts.
Whilst the Authority assesses the implications of these matters, it cannot lawfully conclude that development within the catchment of the Broads Special Area of Conservation and Ramsar site will not have an adverse effect. Therefore, until these matters are resolved the Authority will not be able to grant planning permission for developments comprising overnight accommodation within the affected catchments.
The Authority will be working closely with its neighbouring authorities and Natural England to better understand the implications and identifying possible options for mitigation to ensure sustainable development can proceed. Unfortunately, at present it is not possible to state how long this may take to resolve. However, the Authority will keep this webpage up to date with more information as it arises.
Working with the other Norfolk LPAs, we have also produced some Frequently Asked Questions (PDF).
To apply for planning permission
Check what supporting documents you need to provide on our validation checklists.
Validation Checklist 1 gives advice on what information and documents will be required by the Broads Authority to accompany any planning application.
Validation Checklist 2 highlights what additional information and documents (i.e. reports and surveys) applicants will need to submit for more complex proposals .
Check what fee will apply on the fees schedule or calculate the appropriate fee using the Planning Portal online calculator
Apply online through the Planning Portal
Or download the form to print and post. You'll need to send the original and copies of all forms, plans and supporting information. Find which form you want from this application forms list with links to the printable versions.
If we need anything else after you've applied, we'll be in touch.
Please email us if you require any guidance.