Biodiversity
Biodiversity describes the variety of plant and animal life on the earth as a whole or in a particular habitat.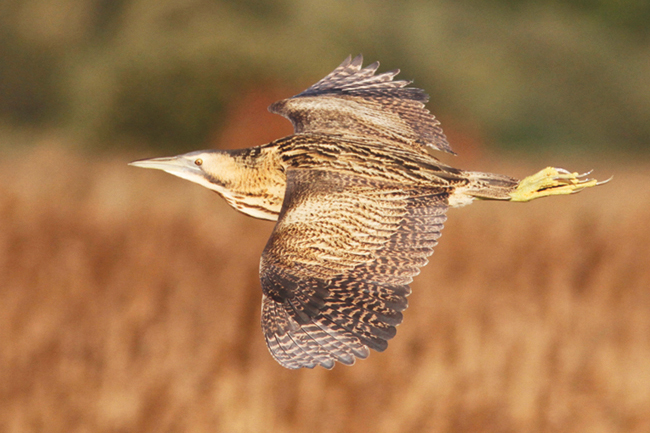 Maintaining good variety is important for protecting ecosystems - the dynamic and complex interactions between the different species of plants and animals and their environment.
The Broads is one of Europe's most important wetlands for biodiversity and nature conservation. Essentially it is a freshwater ecosystem made up of meandering rivers interconnecting beautiful expanses of shallow water - the broads themselves.
The surrounding habitats include botanically rich fens, home to the rare swallowtail butterfly, Norfolk hawker dragonfly and the bittern. Wet woodlands, full of bird and invertebrate life, and grazing marshes with their unique aquatic plant and animal communities, make the Broads one of the most wildlife-rich areas in the family of national parks.
This fragile landscape has come under increasing pressure from a variety of sources in the last century including habitat loss and fragmentation, pollution of waterways and increasing threats from non-native species. Rising sea levels associated with climate change have also seen a decline in species and habitats.
Our work
We have a dedicated team of Ecologists and Senior Ecologists who are experts in their field. Their main responsibilities include conducting habitat assessments, undertaking surveys to check for protected species (such as water voles), providing ecological impact advice for planning applications, helping to manage/restore habitats and assisting with the control and eradication of non-native species such as Japanese knotweed and the American mink.
We are a key partner in the Broads Biodiversity Partnership which provides a focal point for the delivery of Nature Recovery in the Broads. We are committed to halting and reversing this decline in species and habitats and the Broads Biodiversity Action Plan and Broads Biodiversity Audit sets out the main habitats, species and management challenges.
In recent years, the emphasis has changed to considering whole ecosystems and the benefits they provide us such as clean water, food and enjoyment. The latest Broads Biodiversity and Water Strategy sets out priorities for improving the Broads ecosystem and links to other guiding strategies for the Broads. The Action Plan sets out what work we need to do with partners to conserve and enhance the wildlife and habitats of the Broads for future generations.
A Nature Recovery Prospectus sets out the 10 year ambition to restore nature across the Broads and the wider area. A potential habitat creation map identifies possible new habitats according to their location and connectivity to semi-natural areas, designated sites, watercourses and the underlying peat resource.
Our work also involves the control of non-native species such as American Mink, Floating Pennywort and Himalayan Balsam. You can read more of the impact of these species on biodiversity on our non-native species page.
Useful links
Visit the Norfolk Biodiversity Partnership website for more information on what is being done in the area.
If you are interested in helping the Broads protect its unique range of wildlife please visit our volunteering page.
Popular in Looking after
You might also like