Wainford canoeing QR code info
As you paddle from Wainford Mill, here's a glimpse around the mill.
Roman road
Wainford was an important military station when the Romans occupied Britain, evidenced by artefacts which have been found in the area. The Romans built a road that used to run from east of the maltings at Bungay to their camp at Caistor St Edmund near Norwich. The road was called Stone Street. Wainford was the most favourable place for the Romans to cross the river Waveney.
Medieval mill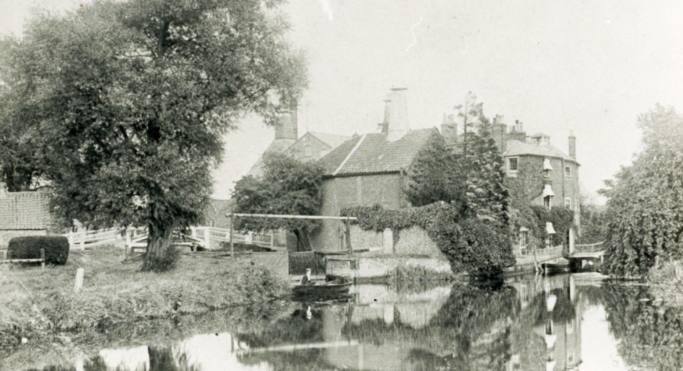 Fast forward to medieval times and there's a record of a mill at this portage from at least 1444. Around 1850 Wainford Mill House was converted from a working maltings building but it still retains some features from its former life.
King Solomon's Mines
Close by is Ditchingham, where author Henry Rider Haggard lived after his marriage in 1880 until his death in 1925. He wrote 60 novels, most of them in his study at Ditchingham House. His best known works, including King Solomon's Mines, are set in Africa where as a young man he spent six years of his life.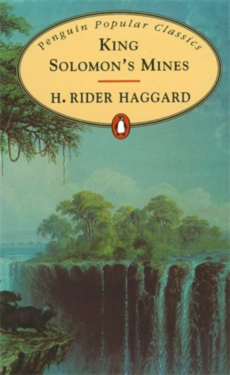 Bittersweet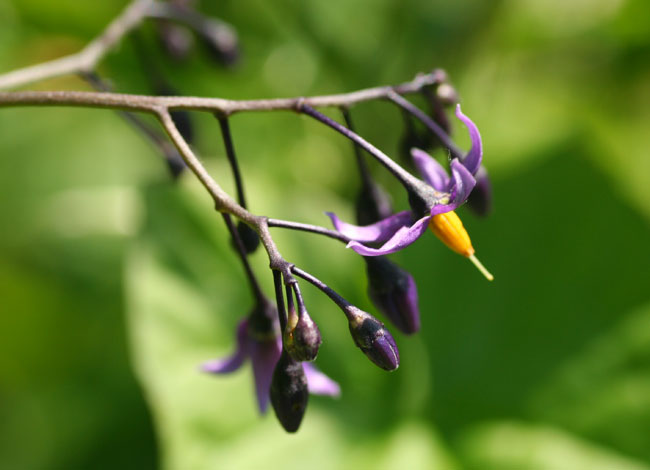 Travelling along the Waveney, poisonous bittersweet inhabits the bank edges. From June to August this striking violet flower with pale yellow anthers catches the eye. Its name is said to originate from the young stems, which were collected in the autumn and dried for medicinal purposes. Initially they tasted bitter but then became agreeably sweet. In September the flowers change to distinctive orange or red berries.
Waterlogged
During the summer months this section of river becomes bountiful with yellow water lilies, as they love the slow flowing conditions and shallow water. They are easily recognisable by their large, fleshy round or heart shaped leaves floating on the surface, triangular stalks and yellow flowers with four to six large sepals. The flower head turns into a seed pod and is released by the parent plant. This floats downstream and slowing becomes waterlogged; eventually it sinks to the bottom of the riverbed and sprouts.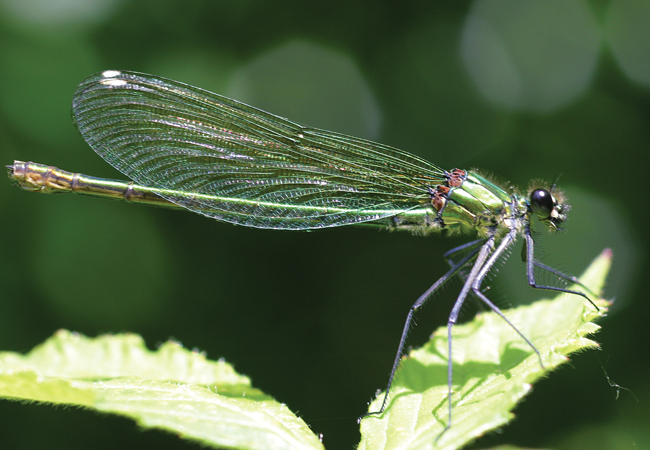 Banded demoiselle
Can you see any banded demoiselles? They look like dragonflies but have dark bands on their translucent wings and are actually damselflies.
Hatch and run
Listen out for a shrill peewit call from the grazing marshes. This is a lapwing, also known as a peewit. They nest on farmland in spring and summer, in particular on spring-sown cereal fields, meadows and unimproved pastures. Lapwing chicks are renowned for being able to run only moments after hatching.
You can also explore more with our canoe trails for the River Waveney, the River Yare and the northern Broads - go to the Visit the Broads website to view the pdfs, and see other location canoeing information on this website.
You might also like