Geldeston Lock project
The Geldeston Lock project is the story of the Broads in miniature told through the history of one small village.
It is aimed at key stage 2 students and will introduce them to many themes recurring throughout the Broads including the physical development of the area, its wildlife, farming and the growth of the holiday industry.
Activities involve thinking, research, reading, creative and factual writing, drawing, drama, and group activities. The material is all related so you may find it helpful to look at all of it when planning and carrying out activities.
Please contact us if you would like to know more.
Activities
Literacy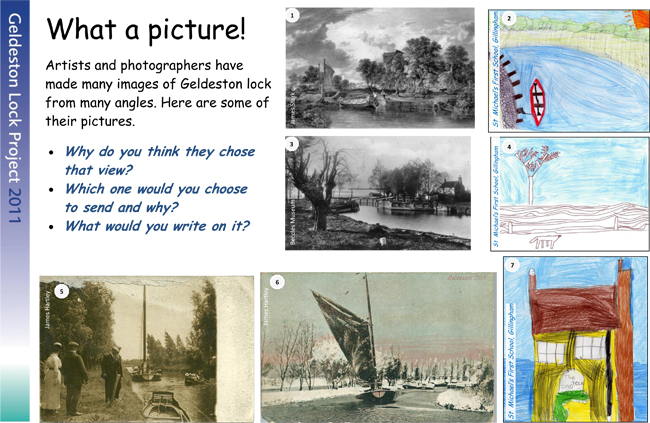 What a picture! - activity in class (pdf document) [705kb]
Holidays - what's attractive? - activity in class (pdf document) [39.1kb]
We had such a good time - activity in class (pdf document) [422.5kb]
Wish you were here - activity in class (pdf document) [1.6mb]
What's attractive about Geldeston Lock? - activity at the lock (pdf document) [183.8kb]
Art and Design
Reference postcards - designed by year 4 children from St Michael's First School, Gillingham (pdf document) [577kb]
What a picture! - activity at the lock (pdf document) [109kb]
Science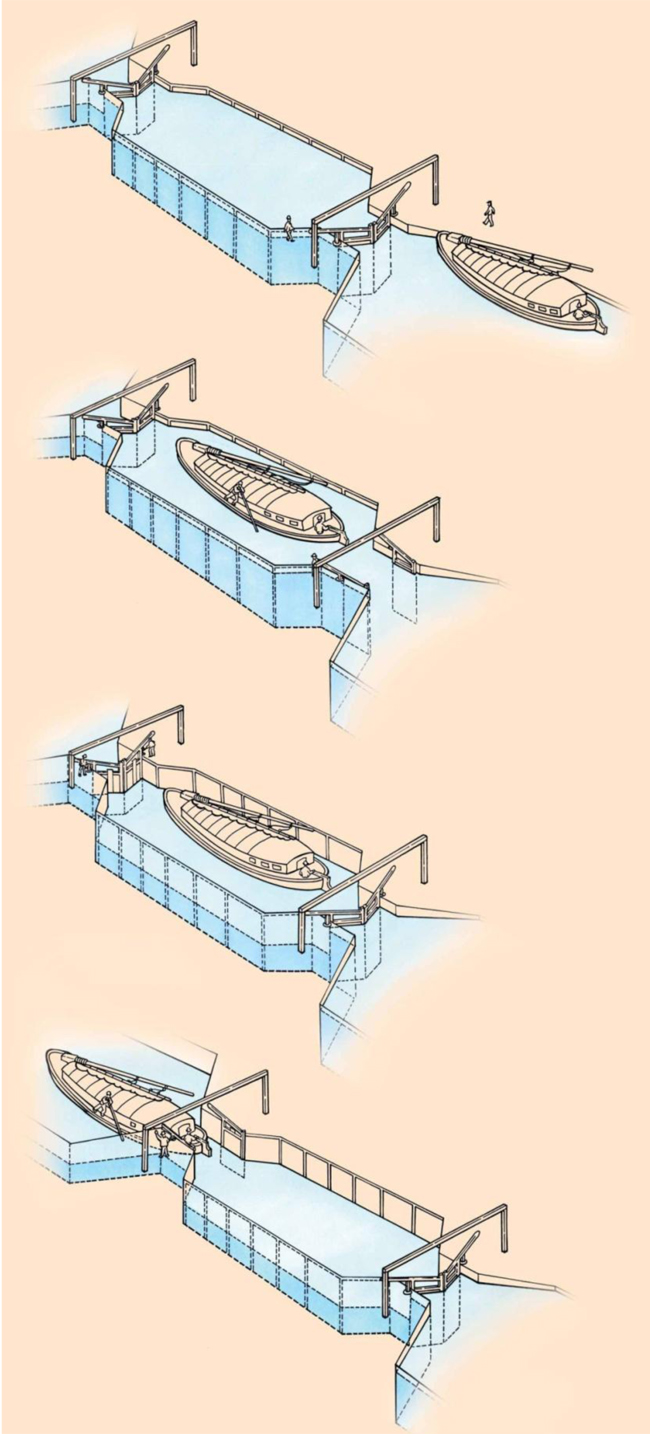 How did Geldeston Lock work? (pdf document) [kb]
How did Geldeston Lock work? (activities) - activities in class (pdf document) [kb]
Animation of how Geldeston Lock worked
Risks on a visit - activity (pdf document) [868kb]
Can you find these at Geldeston Lock? - activity at the lock (pdf document) [140kb]
Can you find these at Geldeston Lock? - answers (pdf document) [304kb]
Geography
Orientation maps (pdf document) [214.3kb]
Rivers Waveney and Little Ouse (pdf document) [929.2kb]
River Waveney - Bungay to the sea (pdf document) [997.6kb]
River Waveney - Bungay to Beccles (pdf document) [872.3kb]
River Waveney - Geldeston and surroundings (pdf document) [594.1kb]
River Waveney - Geldeston Lock (pdf document) [280.1kb]
River Waveney observation study notes (pdf document) [422.5kb]
Recording sheet - Geldeston Lock - river data (pdf document) [253.3kb]
East Anglian Water Agency letter - activity in class (pdf document) [303.5kb]
River Waveney's journey - source to sea - activity in class (pdf document) [274.5kb]
River Waveney's journey - source to sea - answers (pdf document) [273.5kb]
River Waveney's journey - important places - activity in class (pdf document) [235.9kb]
River Waveney's journey - important places - answers (pdf document) [155.2kb]
Rivers and locks - activity in class (pdf document) [569.3kb]
Discovery map - activity at the lock (pdf document) [kb]
Discovery map - answers (pdf document) [kb]
History
Reference map (pdf document) [272.8kb]
Stand in the photographer's shoes - notes (pdf document) [396.5kb]
Make a model wherry - notes (pdf document) [329.5kb]
Children on wherries - stories (pdf document) [252.9kb]
Time line - activity in class (pdf document) [427.1kb]
Change over time - activity in class (pdf document) [3.2kmb]
Geldeston Lock X Factor - Who deserves a memorial? - activity in class (pdf document) [2.6mb]
What is a wherry? - activity in class (pdf document) [166.8kb]
Which way does the wind blow? - activity in class (pdf document) [226.8kb]
The Origins of Geldeston Lock: act 1 - drama activity (pdf document) [481.4kb]
The Origins of Geldeston Lock: act 2 - drama activity (pdf document) [kb]
Stand in the photographer's shoes - activity at the lock (pdf document) [kb]
Other useful resources and activities
Display at Beccles Museum