Podcasts
We hope you'll find these podcasts inspirational and full of information to help you get out and enjoy the Broads.
You can listen to them on your computer by clicking on the

icon or you can download them to save for later or transfer to an mp3 player, tablet or mobile phone. To download right-click then select 'save target as' or 'save link as'.
Broads podcast project
This set of podcasts was funded from the Broads Authority's Sustainable Development Fund and produced by the local digital media company Aperçu. Each is introduced by Richard Daniel, who you may know from Radio 4 and BBC Look East.
Birds of the Broads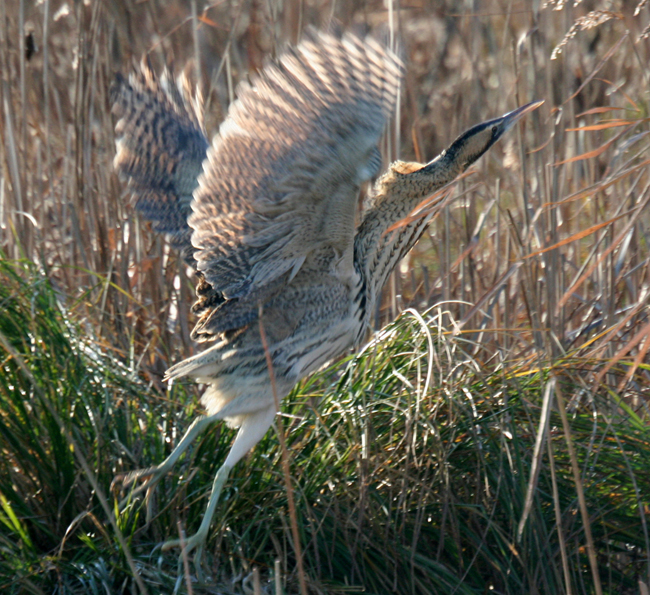 Step back 100 years with James Blythe, then meet ornithologist Derek Moore, former Director of the Suffolk Wildlife Trust. He introduces Carlton Marshes, which he sees as 'Broadland in miniature', and then takes us to his favourite place near Hickling Broad. We also hear from Jennifer Smart of the RSPB as she takes us on an exploration of Breydon Water which is home to many resident, migratory and summer breeding birds.
Boating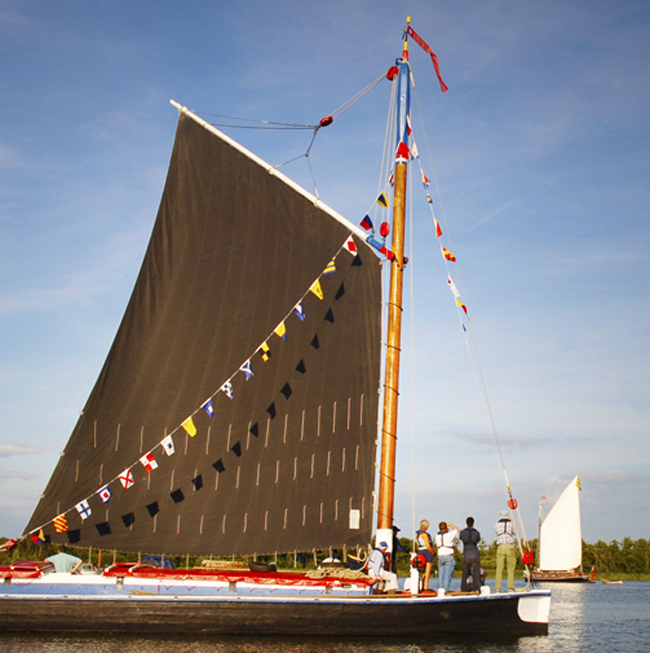 Listen to Patrick Tubby and Barbara Greasley from Norfolk Broads Direct's boatyard at Wroxham, whose history goes back 100 years, explain about boating on the Broads. Also hear from David Sinister about his electric day boat, while boat designer Andrew Wolstenholme introduces some recent developments in environmentally friendly electric boating. Nathan Tuck of Norfolk Constabulary's Broadsbeat is also on hand to give some additional advice and reassurance on safety.
Walking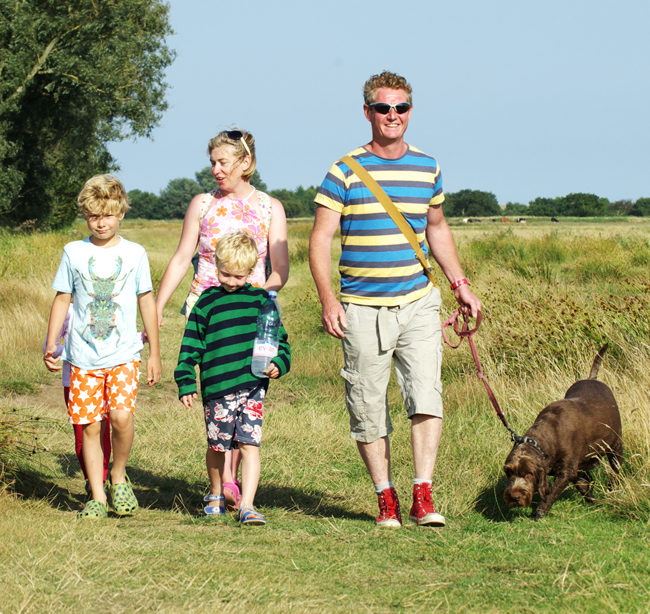 Anne Forder of Norwich Ramblers explains how to get involved even if you're not a member. Charles and Joy Boldero tell us about their weekly walking guide for the Eastern Daily Press which they've been writing for more than 20 years, and Richard Mabey, one of Britain's foremost nature writers, gives us his personal view: "You need to develop a bit more of a roving eye, to scan the far horizon."
Cycling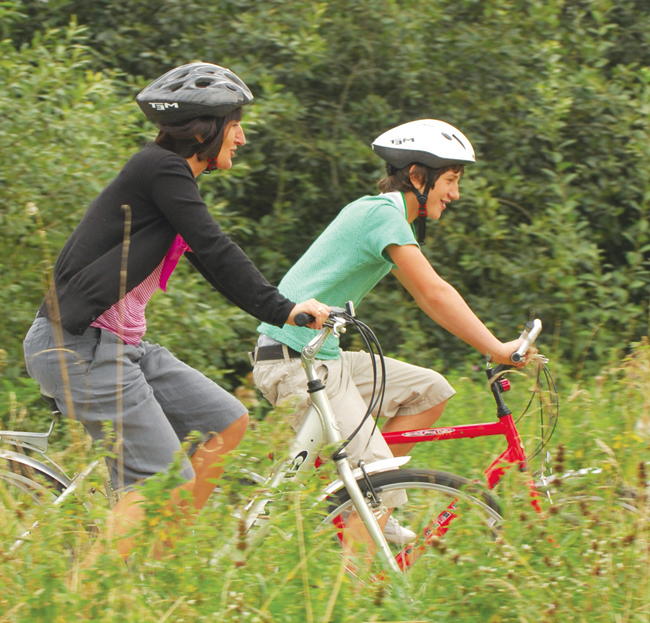 Cycling is a great way to explore the gentle countryside of the Broads, either on your own bike or by hiring one from the network of Broads hire centres. Peter Howe of Broadland Cycle Hire explains about the different bikes and advises on routes and safety. If you're on a boating holiday, it's a good opportunity to get back on land and explore the countryside for a while.
Canoeing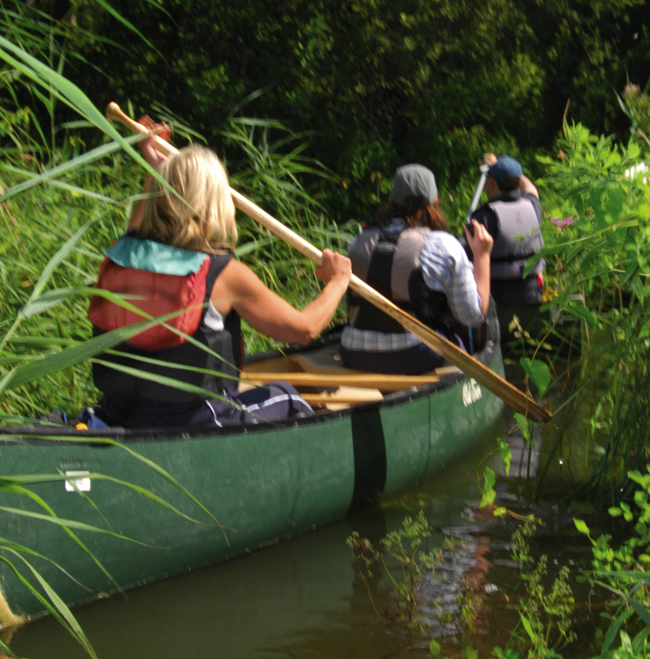 Colin Hancy hires a canoe from Bungay on the quiet upper Waveney and takes the chance to get close to the water and its wildlife. Canoeing here is made very easy with a network of hire points throughout the Broads. You can also hear about canoeing on the edge of Norwich from Aran Peddar, Senior Instructor at Whitlingham Outdoor Education Centre.
Sailing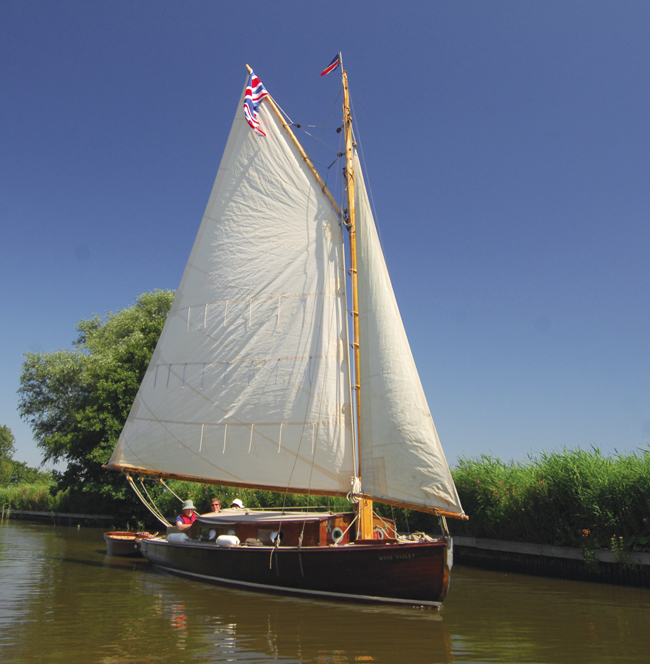 Rodney Storey, an instructor with the Hunter's Fleet near Ludham, tells us about their boats - all wood, with no engines and dating back to the 1930s. Novice sailor Nick Moore discovers "a whole new world here on the river". We also hear from Kevin Taylor of Waveney Sailability at Oulton Broad which offers 'access for all' sailing tuition and David Brooke finds sailing with the club an inspiration.
A walk around Geldeston Lock
If you're planning a visit to Geldeston why not download this podcast before you go and let it guide you on a short walk around the historic lock. This podcast was produced as part of a joint project between the Broads Authority and the Norfolk and Suffolk Charitable Trust with funding from the Geoffrey Watling Charity. It is narrated by Simon Brant.
Popular in Learning
You might also like