Amphibious machine creates new wetland habitat for rare bitterns
A new wetland habitat has been created in the Broads National Park by using high-tech floating machinery, as part of a partnership project to nurture aquatic wildlife and to create the ideal home for rare birds, such as bitterns.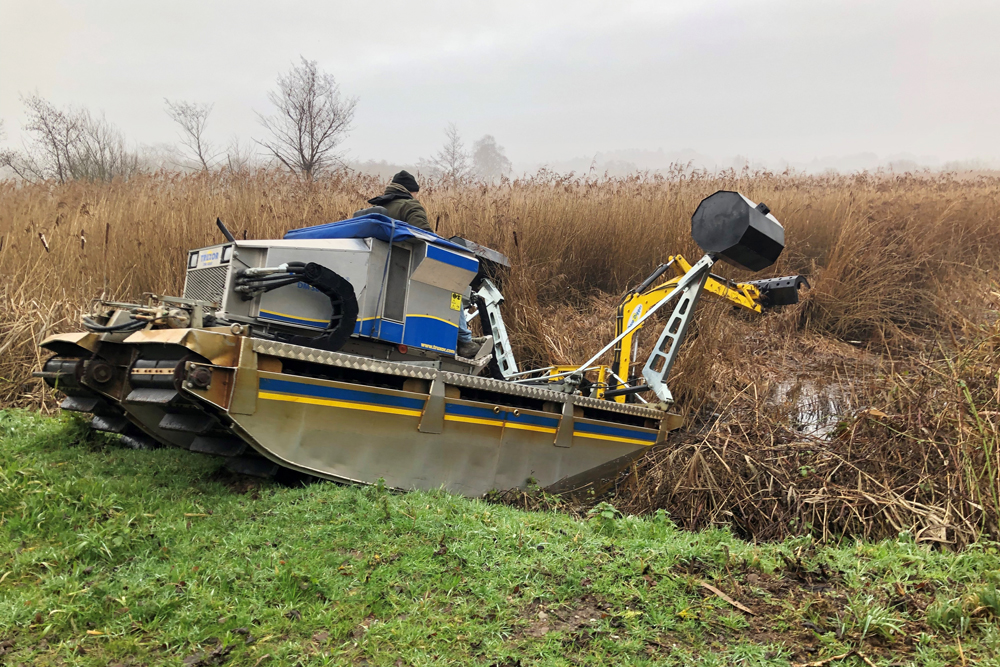 The wetlands of the Broads require continual management, which includes clearing back reeds, to attract and support a quarter of the UK's rarest wildlife that lives here, and to maintain conditions for rare plant communities to thrive.
Wetland management presents many logistical challenges and so amphibious machines - which move across land and float upon water - are used to reach inaccessible areas that other machinery would struggle with. This machine, a Truxor, is equipped with an excavator attachment with stabilizers and can be driven straight into wetlands with no assistance.
Funding from the European Agricultural Fund for Rural Development – Water Environment Grant was used to hire the Truxor and carry out this work. The project at How Hill National Nature Reserve was led by the Broads Authority in partnership with RSPB, Norfolk Wildlife Trust and Butterfly Conservation. By creating new waterways for wildlife, the team hope that the rare and secretive bittern will hunt in this habitat and increase its chances of survival.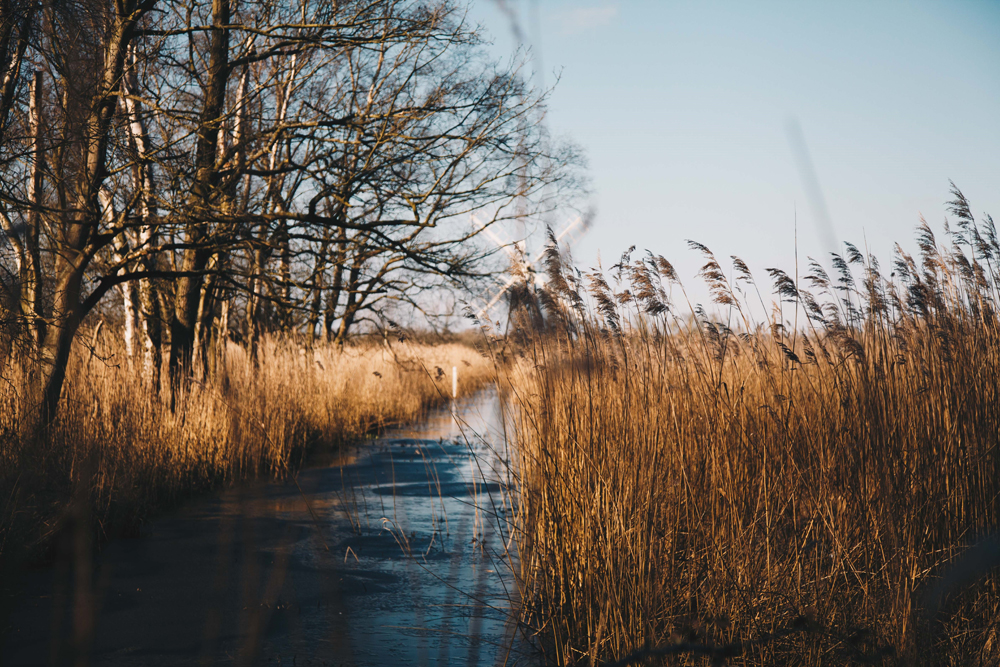 Bitterns feed on fish and amphibians including frogs, toads and newts. Breeding pairs rely on a good supply of food over a large area of reedbed for their survival.
The bittern crosses international borders to spend time in the Broads. Their numbers can increase in cold winters, as birds arrive from Europe
"We need to be ready to provide them with a quiet refuge in our newly-cut reedbeds and open ditches, filled with a larder of fish and amphibians", said Broads Authority Environment Policy Adviser, Andrea Kelly.
"What a brilliant achievement in time for World Wetlands Day (2 Feb) which, this year celebrates wetland biodiversity and why it matters."
The project was funded by the European Agricultural Fund for Rural Development – Water Environment Grant.
Friday 31 January 2020