Broads Authority urges boaters to be vigilant against CO poisoning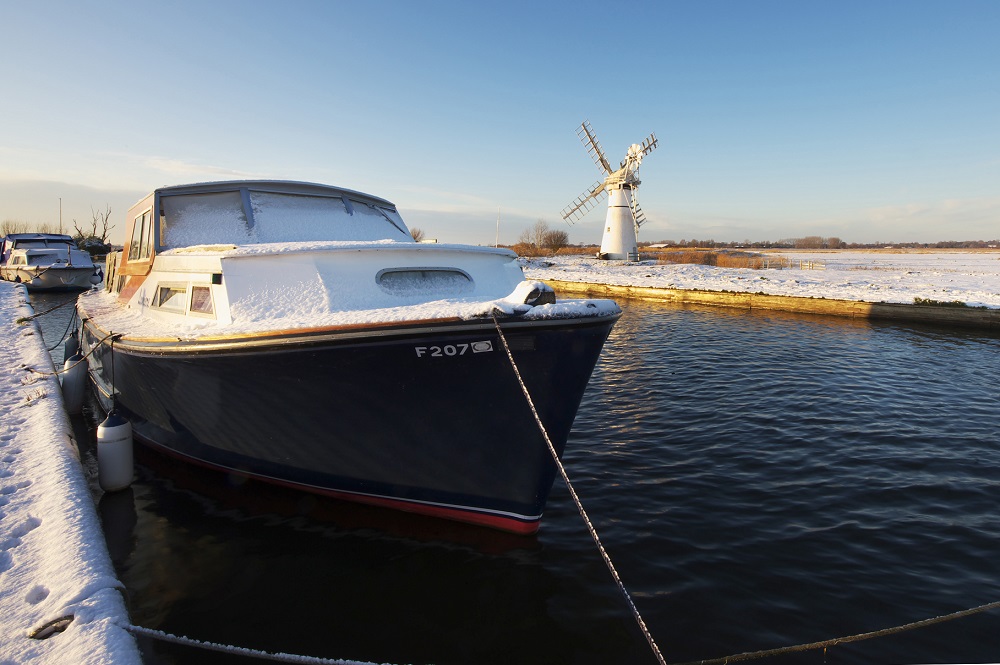 As temperatures drop and boaters return to their vessels over the Christmas break, the Authority issues a warning about the dangers of the 'silent killer' Carbon monoxide (CO).
Running a boat's engine to power heating and appliances can produce Carbon monoxide (CO), a poisonous gas that has no smell or taste.
Following the deaths of two friends from CO poisoning on a boat in York in December 2019, the Authority is asking boaters to revisit and adopt CO safety advice immediately.
The boaters died when an improvised cabin heater installation leaked exhaust gas, resulting in lethal amounts of toxic CO being pumped into the cabin. The leaking gas and the fact that there was no working CO alarm aboard, may have led to the poisoning of the men's blood systems without them having any warning.
The Authority recommends having at least one suitable working CO alarm aboard and to follow the Boat Safety Scheme's (BSS) 'Tips to keep you and your crew alive'
All the crew should know the symptoms of CO poisoning and how to react if it is suspected
Install fuel burning appliances properly, in-line with makers directions
Follow servicing guidelines; maintenance should be routine and competent - Don't allow bodged repairs, adjustments and adaptations
Always use appliances as per the instructions and never use cookers for space heating
Don't block ventilation – appliance fuels like gas, coal, wood, oil, paraffin, etc. need sufficient air to burn safely
Don't bring charcoal BBQs on board, or have them near a cabin during or after use - only stone-cold charcoal is safe
Keep engine fumes out of the cabin space, never use a portable generator in or near a cabin
Learn about the danger signs, spot potential hazards before CO occurs
Deal with problems immediately, never use equipment you suspect has problems
Install at least one certified CO alarm (BS EN 50291-2), test it routinely and never remove the batteries
If boaters experience a sudden onset headache and feel lethargic, get into fresh air immediately and call 999 if symptoms do not subside.
BSS manager Kevin Tyson said, 'Carbon monoxide is a silent killer and staying alive can mean recognising any early signs of poisoning and knowing what to do if CO poisoning is suspected.'
'It's critical that boaters fully take on board the potential dangers of carbon monoxide. It cannot be seen, smelt, tasted, or felt and in high concentrations, CO can kill without warning, sometimes in only minutes.'
'Even breathing-in lower levels of CO over a longer period, can have serious effects such as memory problems and difficulty concentrating,' he added.
The early symptoms of CO poisoning can be masked or mistaken for colds, flu or COVID-19. Victims might suffer headaches, suffer mood changes; feel sick and dizzy; or be tired and confused, some may have stomach pains and start vomiting.
More serious affects can quickly develop such as loss of balance, difficulty breathing or controlling limbs and eventually unconsciousness.
Read more about Carbon Monoxide poisoning on the RYA website.
Monday 21 December 2020