Every reptile counts in the Broads
Broads Authority Ecologists and Volunteers will leave no stone unturned, on a summer long hunt for elusive reptiles, to monitor their populations so they remain protected.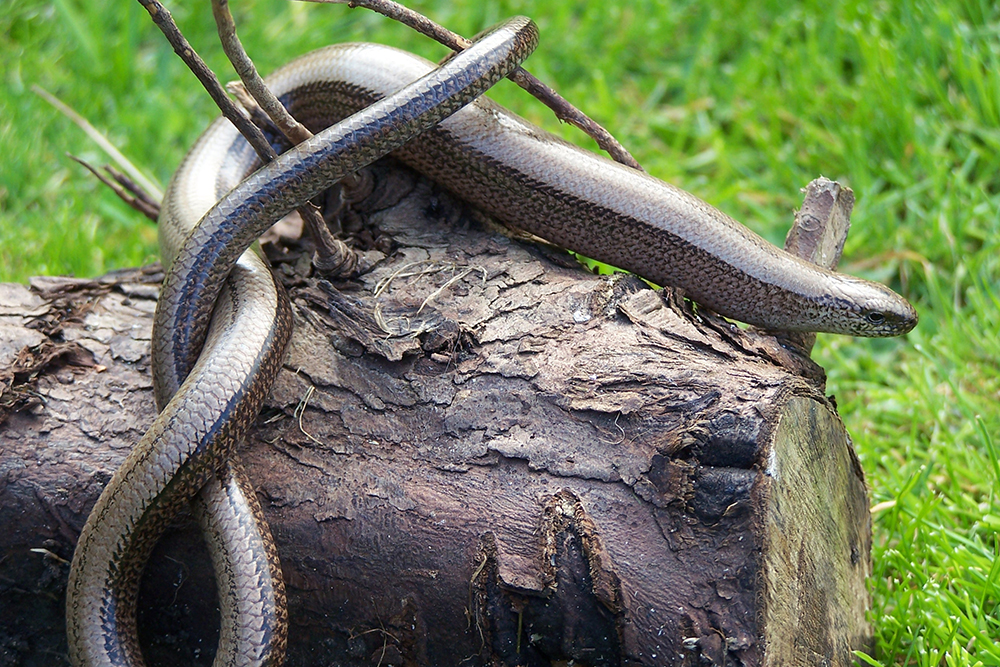 The waterways of the Broads are a biodiversity hotspot, boasting over a quarter of the UK's rarest wildlife. All six of the UK's native reptile species are in decline, with four of them - adders, grass snakes, common lizards and slow-worms - found in the Broads.
One of the challenges of managing the Broads is to maintain the waterways' navigable channels while also conserving and enhancing its rich wildlife habitat.
The Broads Authority's dredging program has won awards for its innovative dredging techniques. When rivers and Broads are dredged to improve the water depth for boaters, the Authority will use the dredged sediment elsewhere for restoring riverbanks or creating other habitats. However, it must ensure that wherever the thousands of tonnes of dredged material end up, they will not disturb any reptile habitat.
However, reptiles are so shy and secretive that they can be very easily missed. So, Broads Authority Ecologists and Volunteers undertake a large survey over a number of months to monitor the population of reptiles to understand any potential impact of dredging work on these protected species, which are included on the UK Biodiversity Action Plan priority list.
The team follow rigorous survey guidelines set out by Natural England and will only survey at certain times of day and temperature ranges. To survey grass snakes, adders, and common lizards the team must make 30 return visits during the snake's active season (March to September) but only 25 visits are necessary for slow-worms.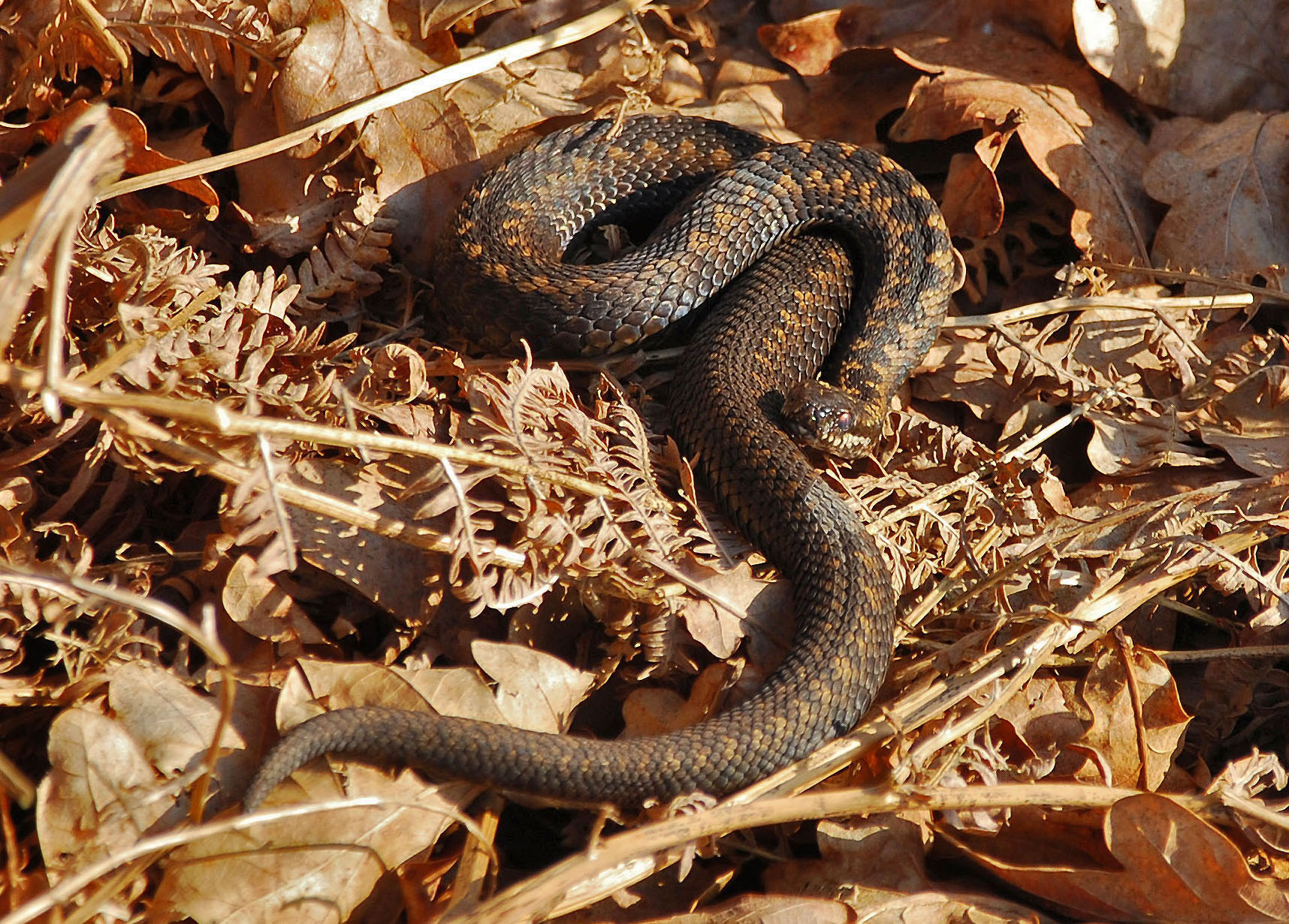 They create artificial snake refuges by placing corrugated felt mats out in warm locations, which leave an imprint when anything slithers underneath. The team carry out these repeated visits where they listen for rustling leaves, look in vegetation and shrubs, survey the area for sloughs (reptile skin), grass snake egg-heaps and then check the refuges for live reptiles. At How Hill Nature Reserve some common lizards were found basking in the sun on top of the matt, rather than underneath it. No reptile is ever touched or collected during a survey.
Ecologists never know what to expect. Once the survey data is collected, they calculate reptile populations throughout the region and compare them for different survey sites.
If the team find a high number of species at a particular site then work cannot go ahead at that location. If the location cannot be moved, then reptiles will be trapped and relocated. Cutting the grass back will also discourage grass snakes from that area.
Flooded banks are important habitat for hibernating reptiles. The wettest locations are loved by grass snakes, who can swim, for example around the River Thurne, at Waxham Cut. Known reptile hotspots include Belton Reach (adders), How Hill and Hardley Flood.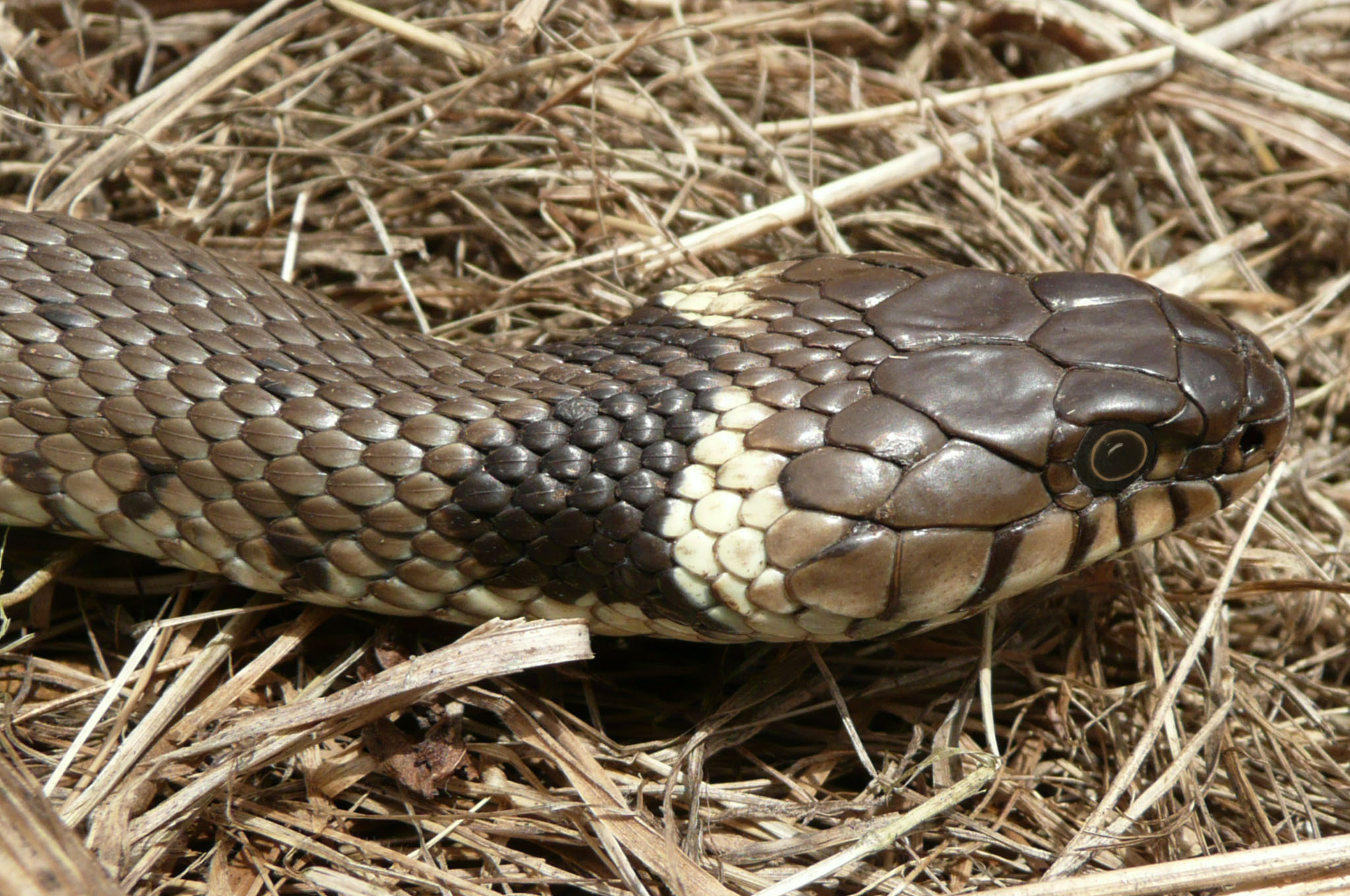 Broads Authority Ecologist, Hannah Southon said of the survey,
"Reptiles love the Broads because there's such a diverse mosaic of habitats concentrated within a small area, like wetlands and sunny dry banks for them to bask on.
"Working in protected areas always presents a number of challenges. We have to ensure that our dredging work happens sensitively, doing a thorough survey before and after, so that we can keep this a significant area for reptile conservation in the future.
"Our volunteers get excited when they find snake skin underneath mats. There's usually one or another species present at any site, but if there are both together, it means that it's a rich and special habitat."
Broads Ecologists are keen to raise awareness of these important species. Here they share some lesser-known reptile facts and some observations from the field.
Slow worms are neither a worm nor a snake, they are actually a legless lizard and have lifespans of up to 20 years.
Adders are the UK's only venomous snake, identifiable by the zigzag patterning down their backs.
Adders and common lizards are viviparous, meaning they give birth to live young. Both species incubate their eggs inside their bodies.
Reptiles have some handy tricks to avoid predators - adders are highly camouflaged, whilst common lizards and slow worms will shed their still twitching tails to distract predators.
Grass snakes play dead, writhing on to their backs and opening their mouths to let their tongues hang out.
Grass snakes will also emit a stomach-turning smell from vents in the tail, which takes weeks to remove from any material it comes into contact with.
The reptile surveys continue throughout the Broads Executive area until September 2020. Survey locations will vary depending on the dredging programme.
Friday 26 June 2020