Defra visit helps to inform post-Brexit farming payment design
A new agricultural partnership of farmers and land managers recently met with Defra to help design an important payment scheme for land management now that the UK has left the EU.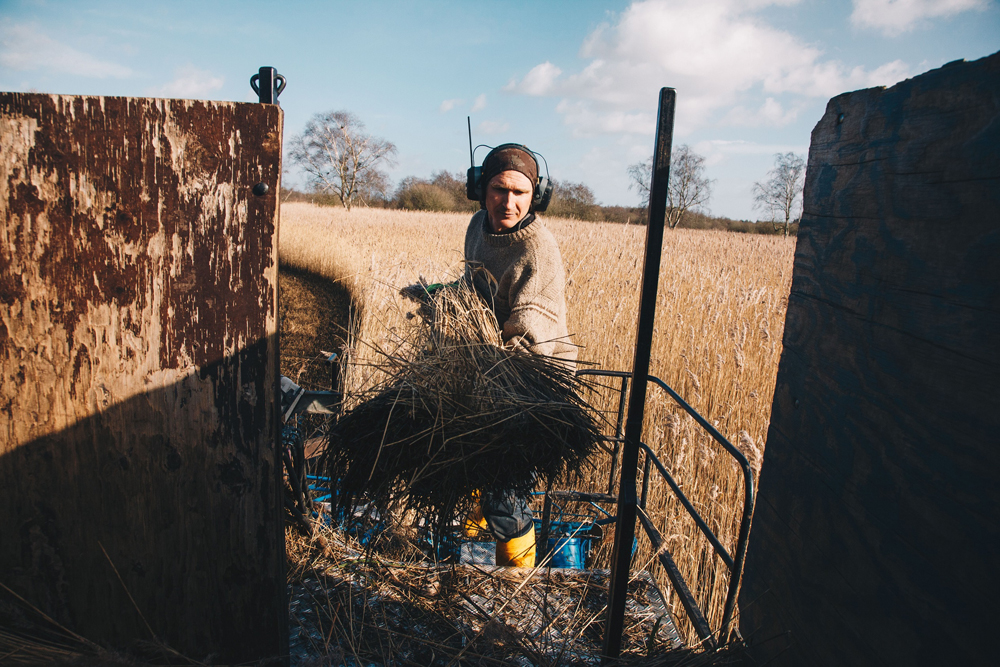 The Broads Authority, National Farmers Union (NFU), Natural England and Norfolk Farming & Wildlife Advice Group, last week hosted a visit from Defra where they met with farmers and reedcutters to see how conservation and agriculture can work in partnership to protect the landscape.
As the UK exits from Europe, our land management systems are all under review. The majority of the Broads National Park – a unique mosaic of marshland, lakes and rivers covering 303 square kilometres – is in private ownership by farmers. Compounded by the urgent need to address climate change, prevent biodiversity and soil loss, the challenges faced by land managers will only be met through collaboration and partnership working.
Current agricultural subsidies for farmers and land managers are broadly based on the area of land owned. However, since the UK's withdrawal from the EU, a new agricultural payment system, known as the Environmental Land Management Scheme (ELMS) is being developed by Defra and partners. The new scheme aims to provide payment for goods and services that benefit the public, such as clean water, flood protection and wildlife.
A 'Test and Trial' of this scheme is taking place in the Broads, alongside other projects looking into the future of farming throughout England. The Authority and partners, ran a series of workshops and one-to-one discussions, with a steering group of local farmers and land managers. The National Park boasts over a quarter of the UK's rarest wildlife and although conservation work plays some role in maintaining this complex ecological balance, land managers, farmers, reedcutters are key in preserving this level of biodiversity.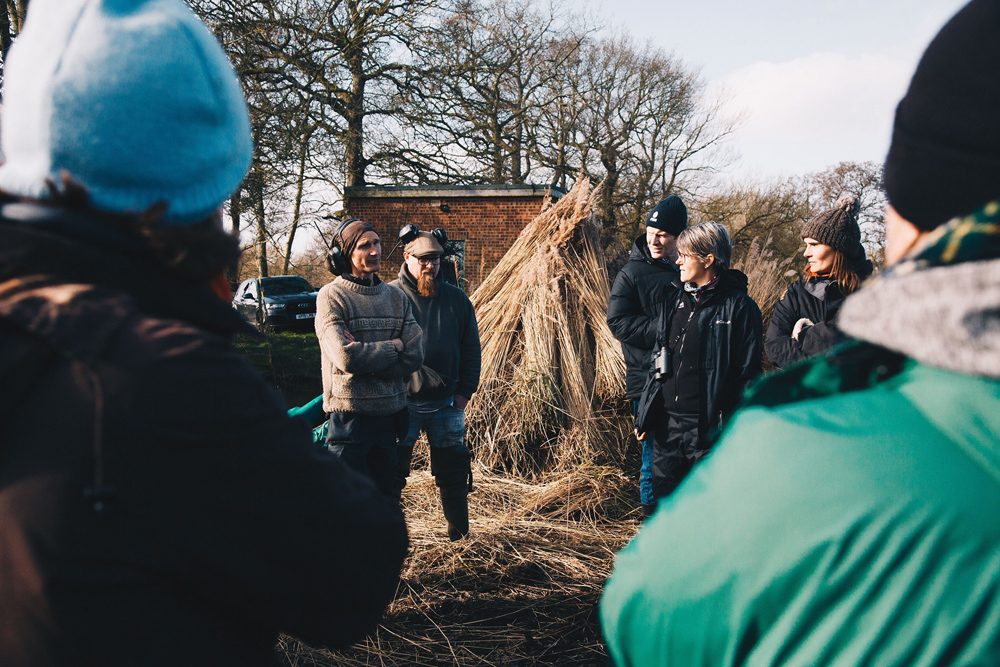 The Defra visit focused on developing future support systems where public benefits are generated from marshes, fens and reedbeds of the Broads, by rewarding sustainable land management and recognising the crucial role which farmers play in creating vibrant communities and producing great food. The Defra team heading up the policy and testing of new ELM scheme visited Louis and Fran Baugh's Farm at Neatishead Hall, How Hill National Nature Reserve and St Benet's Level to view landscape management practices in the Bure and Ant valleys.
They visited grazing marshes managed for breeding waders and winter wildfowl. Here, they met with Broadland farmers whose lowland grazing systems, under the new scheme, would be compensated for the landscape benefits their herd delivers. Their cows keep grassland at a length suitable for nesting and wintering birds, such as the lapwing, redshank and widgeon.
Reed cutting also creates refuges for birds and invertebrates. The Defra team met reed cutters while they harvested reed for local thatching at How Hill National Nature Reserve. To maintain competitive markets and deliver these benefits for wildlife, reed cutters require additional financial support.
Broads Authority Environment Policy Adviser, Andrea Kelly, said of the visit,
"The Broads Authority is delighted to be helping design this innovative new agricultural-environment scheme. Sustainable farming already provides many environmental benefits, such as water storage in the floodplain of the Broads, amazing wildlife habitat, clean water, and carbon storage.
"These grazing marshes are an iconic part of our heritage; the design of this scheme will help farmers to benefit for the services they provide in protecting our cultural and natural heritage."
The partnership team was made up of Broads Authority, National Farmers Union, local farmers Norfolk Farming and Wildlife Advisory Group, Natural England, RSPB, Norfolk Wildlife Trust, Suffolk Wildlife Trust, Water Management Alliance and the Broads Reed and Sedge Cutters Association.
The project results will be presented to Defra in June. For further information see: workshop one notes
Wednesday 19 February 2020