Discover dark sky magic on guided Broads night walks
Two guided Dark Skies walks with wildlife enthusiast and nocturnal explorer, Jon Tyler, offer a rare opportunity to visit How Hill Nature Reserve at night-time, with only the owls and nocturnal animals to accompany you.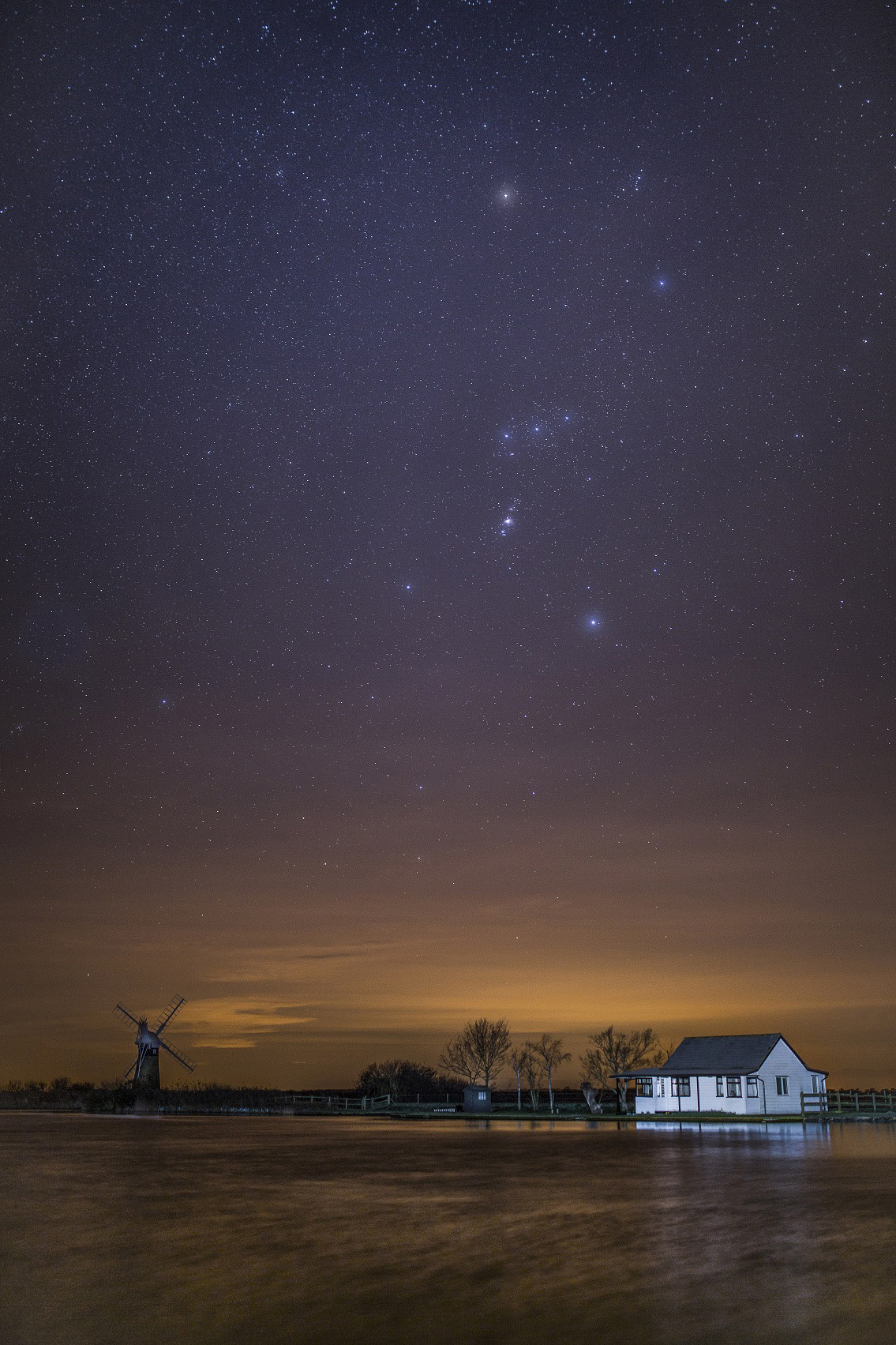 On 25 September and 9 October from 7 - 9pm, as part of the Norfolk Coast Dark Skies festival (25 September – 10 October 2021) the Broads Authority invites you to the wild woods of How Hill National Nature Reserve for an evening of dark skies magic.
As the days shorten and the autumn nights draw in, Jon Tyler and Nick Sanderson head out on a fascinating exploration through the dark side of the Broads National Park.
This adventure of astronomy, sensory discovery and night creatures brings the secretive world of the woodland and marshland to life as you have never seen it before. Weather depending, you may converse with a family of owls up close, see glow worms and discover the hidden life of the forest in the pitch dark! Along the way you will be transported back to ancient times where fire, willow-the-wisp glows and the night sky were the only lights we knew.
Wildlife guide, Jon, said of the walks,
"For most of us, the countryside night-scape is a strange world where everything is the same; yet it can look, sound and feel completely different.
"Out there are creatures we rarely see to be encountered, magical light tricks to be discovered and night-sky wonders to be revealed; all only a short distance from our homes."
Booking information
£6 adult £5 under 16s. £18 Family (2 adult 2 Children) Age 7+ (No unaccompanied children)
Booking essential, via Toad Hole Cottage Information Centre, 01603 756096. Email: ToadholeTIC@broads-authority.gov.uk .
Location
Meet in the public car park, How Hill National Nature Reserve, Ludham,
Great Yarmouth, Norfolk, NR29 5PG.
Please bring a torch but expect a journey mainly in the dark. Also, bring sturdy footwear.
Thursday 16 September 2021