Education Officer Nick scoops national award
Broads Authority Education Officer Nick Sanderson has been awarded a 'Campaign for National Park's Protector Award for his community nature recovery work at Barton Turf nature reserve in Norfolk.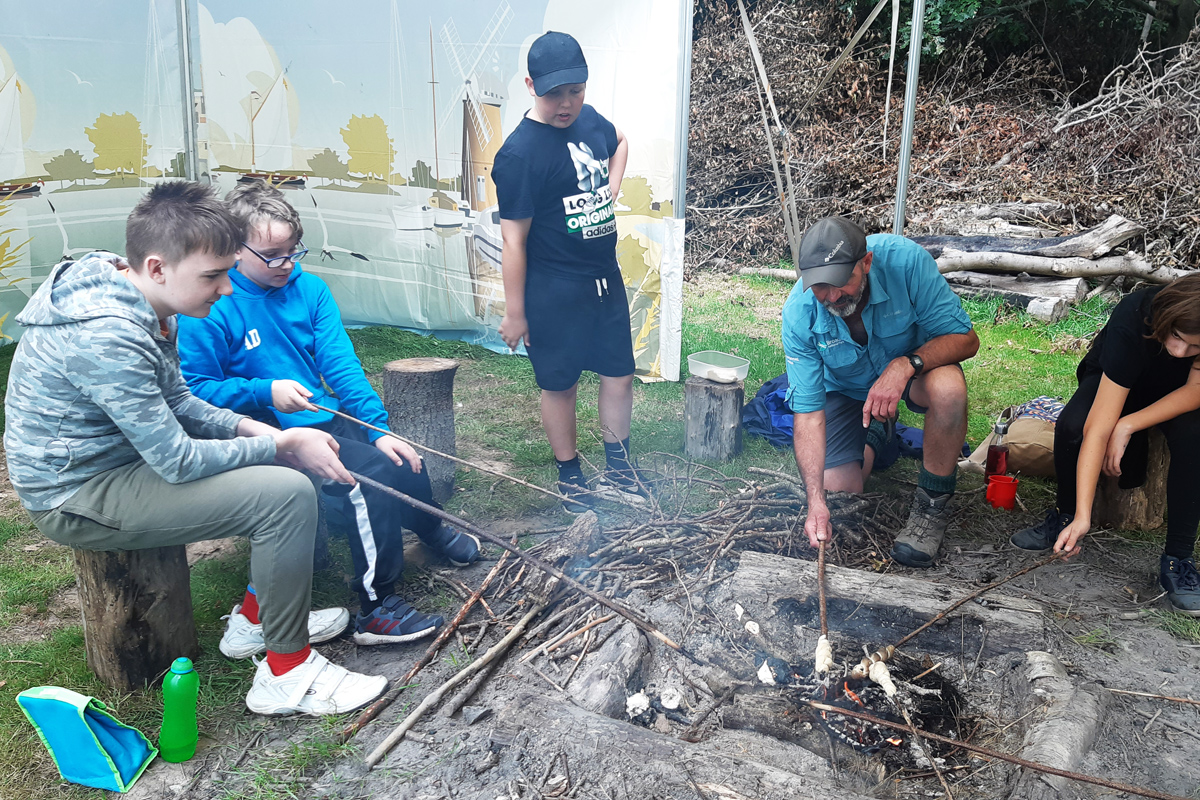 Nick was presented the award at a ceremony in July at the House of Commons, by Landscape Minister Trudy Harrison and Baroness Jones of Moulsecoomb.
Just beyond the sailing boats and canoes at Barton Turf Adventure Centre, a muddy path leads to a hidden nature reserve. Nick saw the potential of the wonderful site and began an ongoing partnership with Centre Manager Di Smith, The Broads Authority and many other stakeholders.
The site has been transformed over the past year by not only careful management, but also because Nick created such an excellent environment for 'learning by doing' nature conservation. The aim was to provide low-cost outdoor experiences, make a real difference for nature and to enthuse young people to develop practical skills.
Nick created an outdoor classroom at Barton Turf, a woodland glade amongst mature oaks, which has become a base for educational group activities. He has welcomed hundreds of young people: primary schools, scouts, youth clubs, the Parkside School and Pathways College, and older work experience students. All these young people have contributed to the practical management of the land. Alder and willow trees which were encroaching and shading the reedbed have been cut, processed and either removed from the reserve or used to make paths, habitat piles or dead hedges elsewhere on site.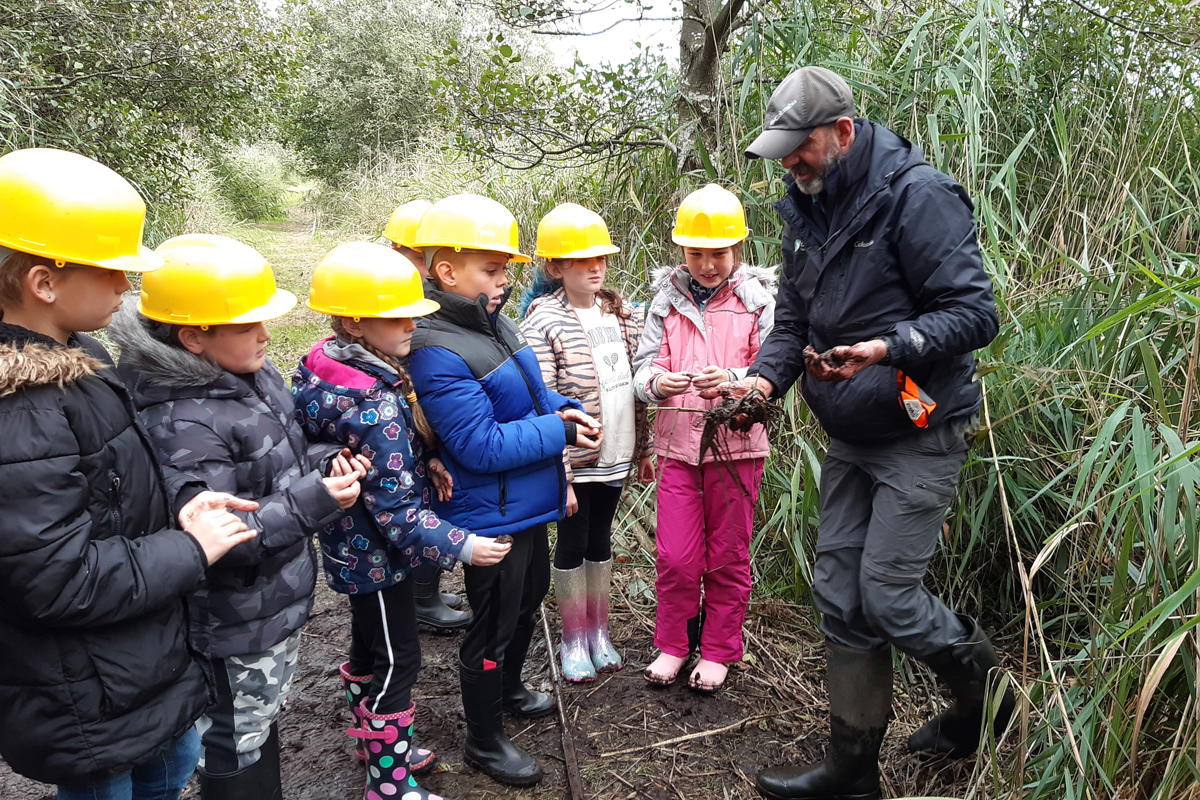 The young people learn that keeping the wetland open is important for Swallowtail butterflies and other reedbed species. Other educational activities include: pond dipping, geocaching, outdoor crafts and peat coring.
Nick has worked tirelessly for the Authority for 21 years with enthusiasm, commitment and a passion for nature. He created the Authority's Education Programme from scratch, which has inspired thousands of school children and adults to connect with and care for the Broads' unique and delicate landscape.
Nick's dedication to his work has fostered lasting connections with schools, community groups and charities, changing the lives of people from diverse backgrounds and young people who cannot usually access the Broads. This year, he provided conservation work experience for young people with complex needs and led a 4-day residential in the Broads for asylum seekers and refugees.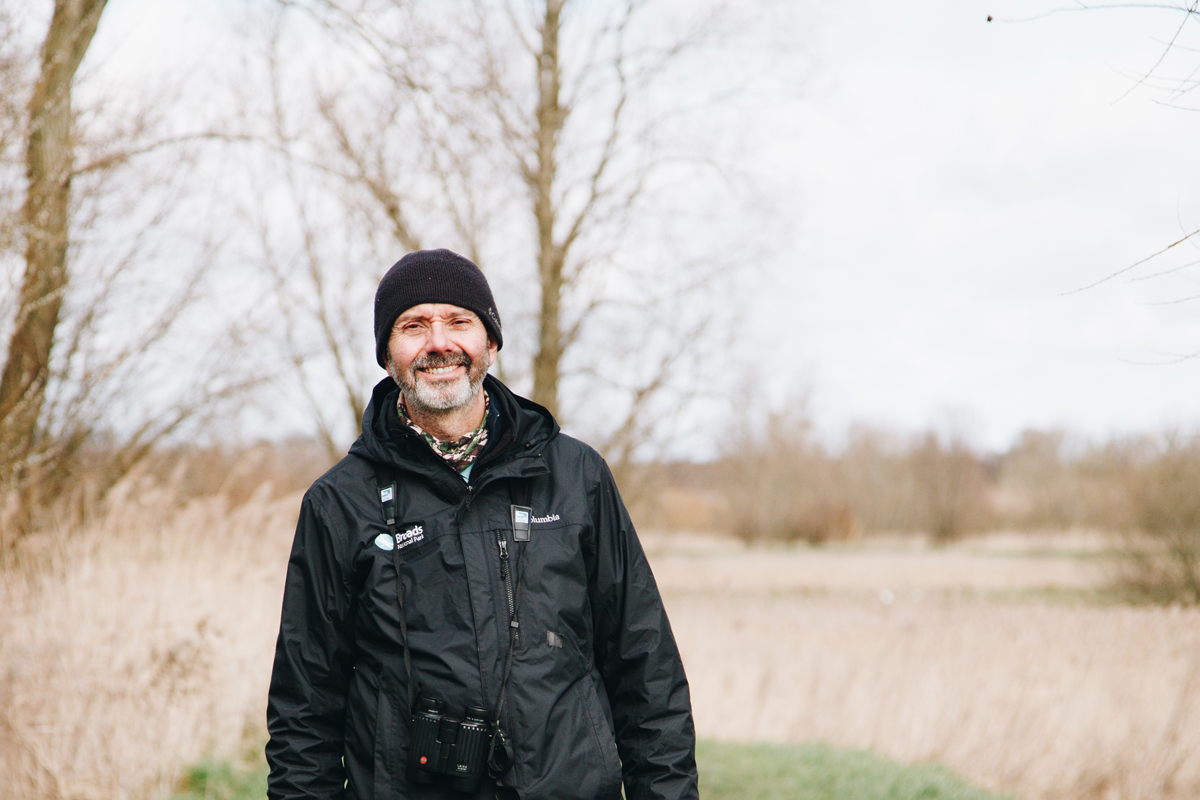 On his win, Nick said:
"It's really nice to get recognition for the team, this is a team effort, I'm just the guy who stands here and gets the award.
"It's really about the team, about the volunteers, the staff and the young people who've been involved who are really making a difference to nature conservation and have hopefully been inspired by it as well."
On judging the Awards, Lucy Lee, UK Chief Advisor – Conservation Programme, WWF-UK said:
"It's been a privilege to judge the National Park Protector Awards. Nick Sanderson's work and that of the South West Peatland Partnership are fantastic examples of what can be achieved by a passionate individual or team.
"They show that no matter what your budget and resources, nature can be supported to recover. It's wonderful to be able to celebrate such projects that are ensuring National Parks are teeming with life today and for future generations."
More information: National Park Protector Award winners 2023 revealed
Wednesday 13 September 2023