Greener boating survey launched
The Broads Authority invites responses to an online survey on greener boating from members of the public who privately own and use a powered boat on the Broads.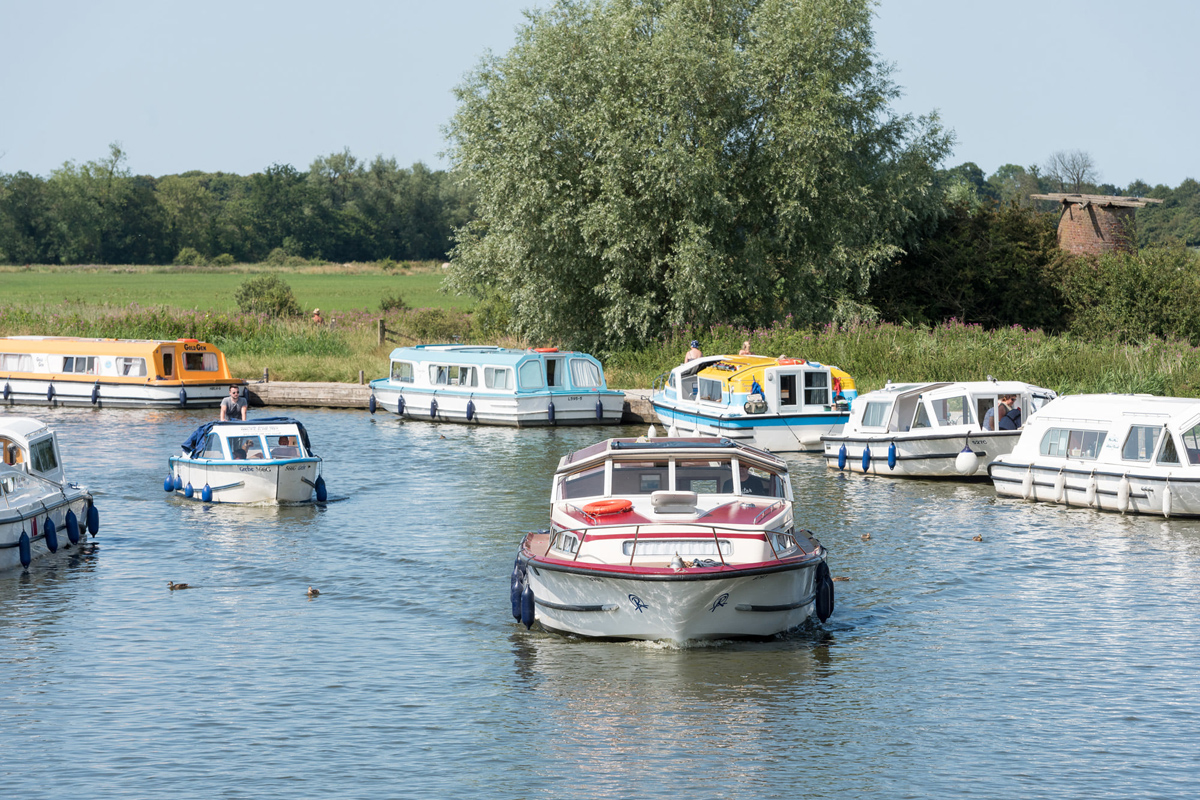 This includes any type of boat that has a fuelled engine (e.g. diesel, petrol, gas, electric, steam) that you use for recreation or living. The survey is not relevant to unpowered craft such as wind/paddle vessels.
What is the survey about?
The Broads Authority would like to understand more about your existing boating fuel use, and your thoughts about the use of alternative fuels.
What is the information being used for?
The government recently announced a Clean Maritime Plan, which aims to achieve net zero emissions from the maritime sector by 2050. Other plans to transition away from fossil fuels include banning the sale of new petrol and diesel cars in 2030. Currently, the pathway to transition to greener boating on the Broads isn't clear, and the Broads Authority is keen to understand how we can make this transition as easy as possible for boat owners. We want to ensure that greener boating is both affordable and practical for all boat users, and we are seeking your opinions to help us do this.
As a starting point, a clear picture of current carbon emissions from boats on the Broads is needed. At the moment, we believe that the current emissions figures held by the government are overinflating the emissions from personal boating on the Broads waterways. This is because the calculations are relying on rough assumptions and estimates about how often boats are used. We need your help to get a more accurate estimate of how often private boats are used on the Broads, so that we can make sure that the carbon emissions figures are as accurate as possible.
These new, accurate emissions from the Broads Waterways will give us a solid starting point for discussions with the boating community about the future of the Broads, including planning how we will adapt to nationwide changes in the use of fuel and energy. It will also aid the Authority in seeking funding where financial support is needed for this adaptation – for example, converting diesel-powered boats to run on HVO biodiesel, which we are currently trialling in the Broads.
The questions don't require you to give any personal or identifying information. Overall, this information will be used to help us get a better idea of emissions from boating on the Broads as a whole - it won't be used to single out emissions from individual boats.
How long is the survey?
The survey has 20 questions, and shouldn't take longer than 10 minutes to complete. It is open until 12pm on Friday 23 July 2021.
What information do I need for the questions?
We ask for some details about your boat, such as type (e.g. motor boat, auxiliary yacht), engine layout (e.g. single inboard, single outboard), engine capacity (e.g. 50 horsepower) and boat dimensions. We would also like to know about how much fuel you tend to use. Please have this information available, and answer the questions as accurately as you can.
Don't worry if you don't know or are unsure about an answer – please leave it blank and move onto the next question.
if you have any questions or comments about this survey, please contact Harry.Mach@broads-authority.gov.uk
How do I fill it out?
The survey has now closed.
Tuesday 29 June 2021