Public asked to look out for invasive plant spreading through the Broads
The Broads Authority has issued an alert that the invasive floating pennywort plant has been found in the Broads.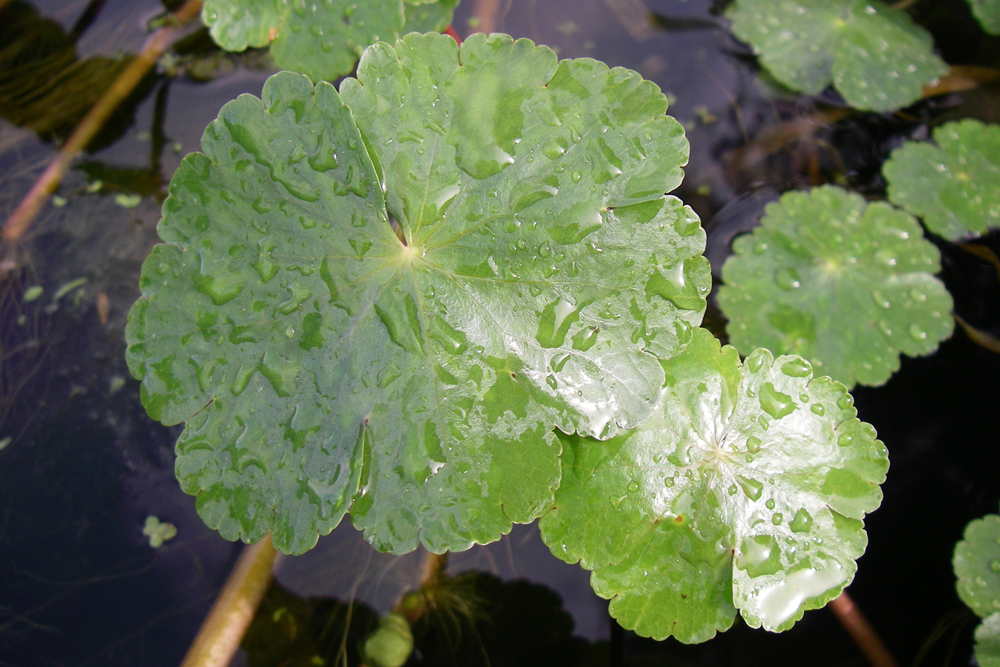 The Authority is asking river users and the local community to be on the look-out for an outbreak of the floating pennywort on the River Ant but asks that if found, not to disturb it.
The aggressively invasive floating pennywort (Hydrocotyle ranunculoides) has been seen on the River Ant between Tonnage Bridge and Wayford Bridge, near Smallburgh. The plant spreads rapidly in water and can grow up to 20cm a day, creating a dense raft of vegetation, which clogs up streams and rivers.

The floating pennywort is such a successful invader that just a single fragment of it drifting downstream can soon dominate an expanse of water. It outcompetes native aquatic plants, blocking out the light they need, leading to the loss of native plants and a sterile river ecosystem.

If the outbreak spreads further it will also affect tourism if dense mats of the plant grow thick enough to block river access for boaters and paddle sports. Here and across Europe, the costs of clearing the plant and of lost tourism are estimated to exceed £25 million per year.
Broads Authority Ecologist, Jonathan Cook, said of the outbreak, "the pennywort was first spotted in late summer on the North Walsham and Dilham Canal between Honing Lock and Tonnage bridge, but we are uncertain as to how it entered the navigation."
"There's also a patch at the confluence with the Hundred stream towards East Ruston. It is likely to extend up the stream as well as the surrounding dykes and ditches.
"We are asking people in the area to help out by being on the lookout for the floating pennywort and if they spot it to ensure that they do not disturb it. Any sightings should be emailed to the Norfolk Non-Native Species Initiative (NNNSI@norfolk.gov.uk) with the exact location of where it was seen."

As a precaution the local community are also asked to help out and refrain from letting dogs swim or enter this part of the river in order to prevent the plant from being disturbed and spread any further.
However, the floating pennywort is often confused with a harmless native plant, the marsh pennywort, which is smaller (1-5cm) and has its stalk attached underneath like an umbrella. Floating pennywort grows much larger (up to 7cm) with its stalk attached between lobes of a kidney shaped leaf. A guide on how to identify them both can be found here (PDF).
The Authority is working with partners at the Environment Agency, the Internal Drainage Board, Natural England, the Water Management Alliance and Norfolk Non-Native Species Initiative to monitor and control the plant.
Thursday 12 November 2020