The Broads come to life at the Royal Norfolk Show
This year the Broads Authority will once again bring the Broads to life at the Royal Norfolk Show (29 – 30 June) with a whole host of activities, giveaways and partner organisations taking part in the fun.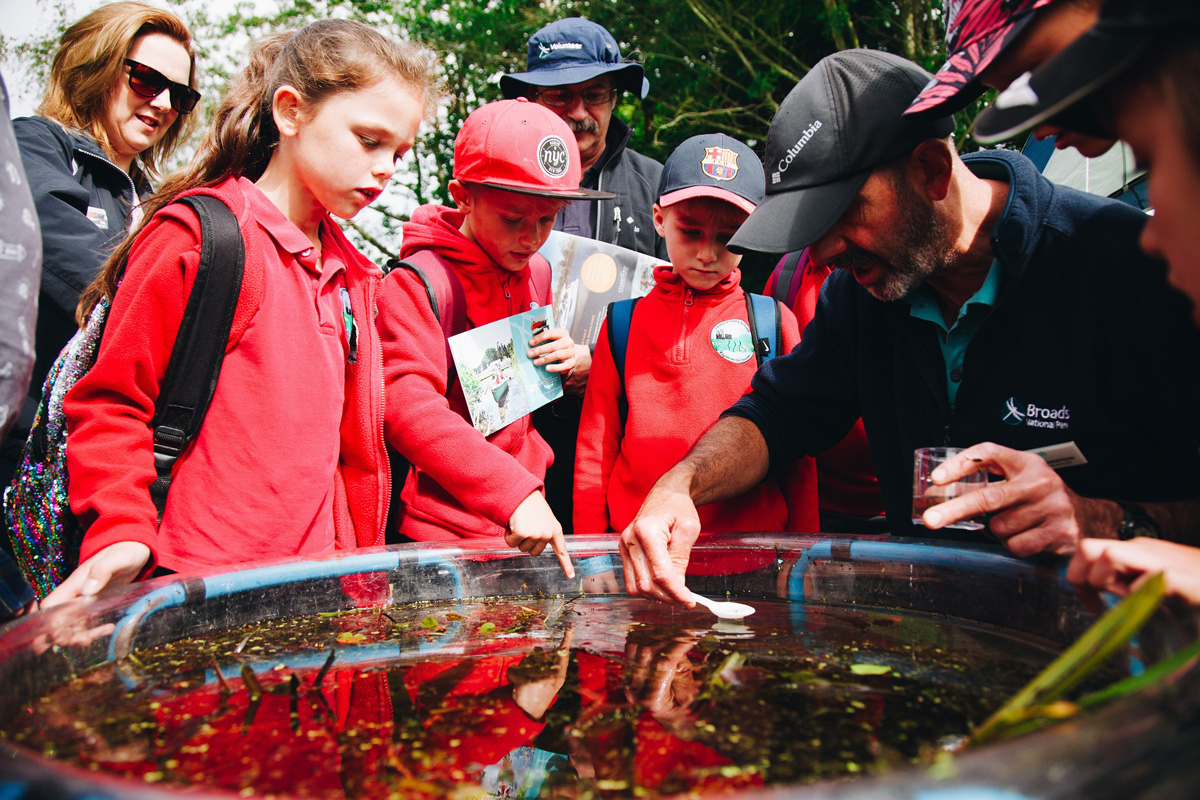 The Broads Village an is award-winning corner of the Norfolk showground that has become a regular favourite of families and school groups. There are loads of great activities which kids can easily get stuck into, from pond dipping, to badge making, to learning all about historic marsh-man's tools.
The Village showcases the Broads centered on a picturesque landscaped lake where children, parents and group leaders can complete an activity trail to earn Broads National Park goodies.
"The Broads is an intrinsic part of Norfolk's history and future," says Lucy Burchnall, Broads Authority Head Ranger.
"So, it's fitting to devote an area of the Royal Norfolk Show to celebrate all that there is to discover on our doorstep."
"The Village brings together a collection of stand holders and a host of activities that will amuse, educate and inspire young and old to visit, discover and care for our unique national park," Lucy says.
There are opportunities throughout the show to:
Get hands-on with pond dipping activities and learn all about the unique ecology of the Broads.
Make a badge featuring rare wildlife species found in the Broads.
Complete quizzes for Broads goodies.
Learn life-saving skills with the Broads Authority Rangers and have a go at throwing a life-line during boating safety demonstrations.
Discover incredible artefacts as the pop-up Museum of the Broads brings the heritage of the waterways alive.
Find your sea legs at the sailing craft display, including a freshly renovated Swallows and Amazons dinghy, as well as a full-size recreation of the 900-year-old Chet Boat.
Explore boatbuilding tools and learn knot tying techniques with the historic Hunter's Fleet.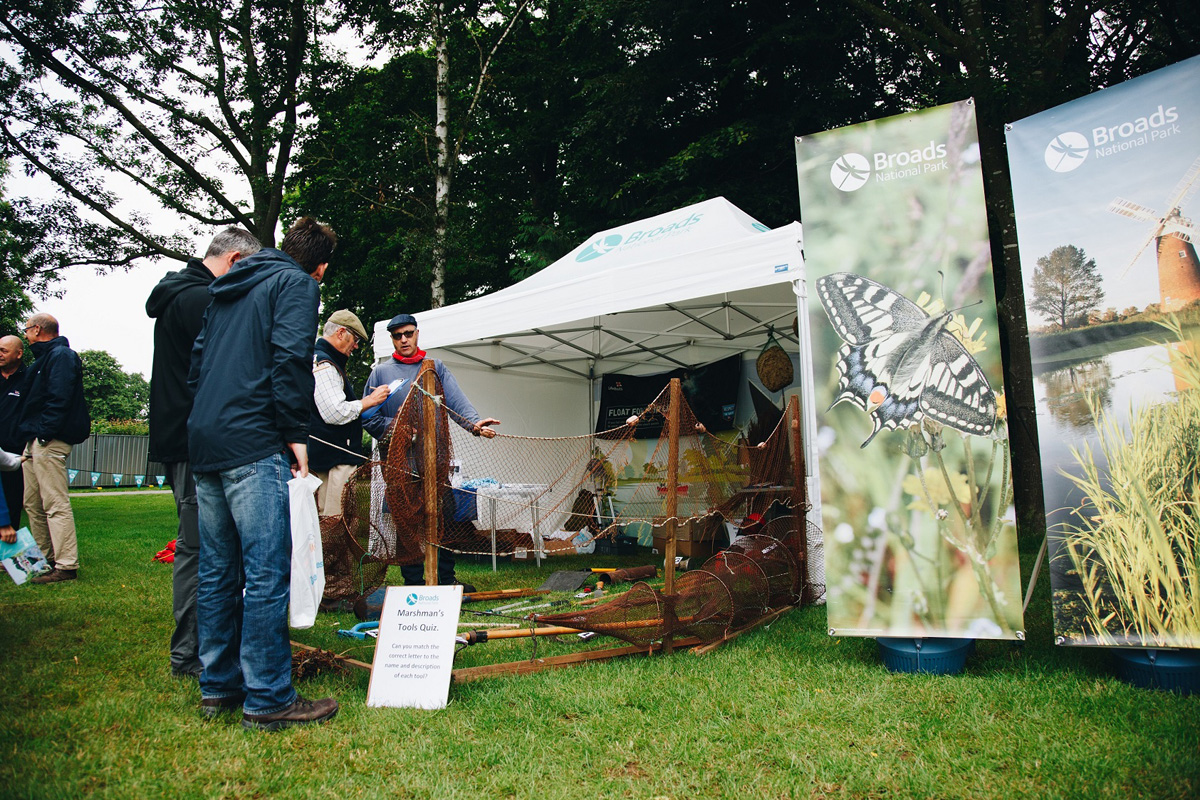 Senior Safety Ranger Jon Hopes, said of the Village,
"After a two-year break we are all so excited to be back in the Broads Village and we've got a jam-packed programme of events to appeal to all ages.
"Working with partners, Broads Authority Rangers are running water safety demonstrations for families, groups of young people and schools to help them stay safe out on the water.
"Please come and help us to rescue some (inflatable) mythical creatures from the water, using rescue throwlines at one of our many safety sessions."
Demonstrations will take place between 10:00-11:30am and 14:00-15:00pm on both days of the show, delivered by Broads Authority Rangers, RNLI, HM Coastguard, BroadsBeat, Norfolk Fire and Rescue Service, Norfolk County Council, and Whitlingham Adventure. The demonstrations explain the basics of rescuing someone from the water. They are ideally suited to groups with young children and provide an opportunity to have a go at using rescue throwlines.
Curated by the Broads Authority, the Broads Village partners include: Broads Sailing, the Woodland Trust, Plantlife, RNLI, Museum of the Broads, Nancy Oldfield Trust, Hunter's Yard, Norfolk Wherry Trust, the Broads Society and Natural England.
You can find the Broads Village at number 20 on the official Norfolk Show Map, close to gate 40 and the Countryside Village.
Thursday 16 June 2022