Three more boaters prosecuted for navigation offences
The Broads Authority has released details of a further three prosecutions of boaters for navigation byelaw offences on the Norfolk and Suffolk Broads.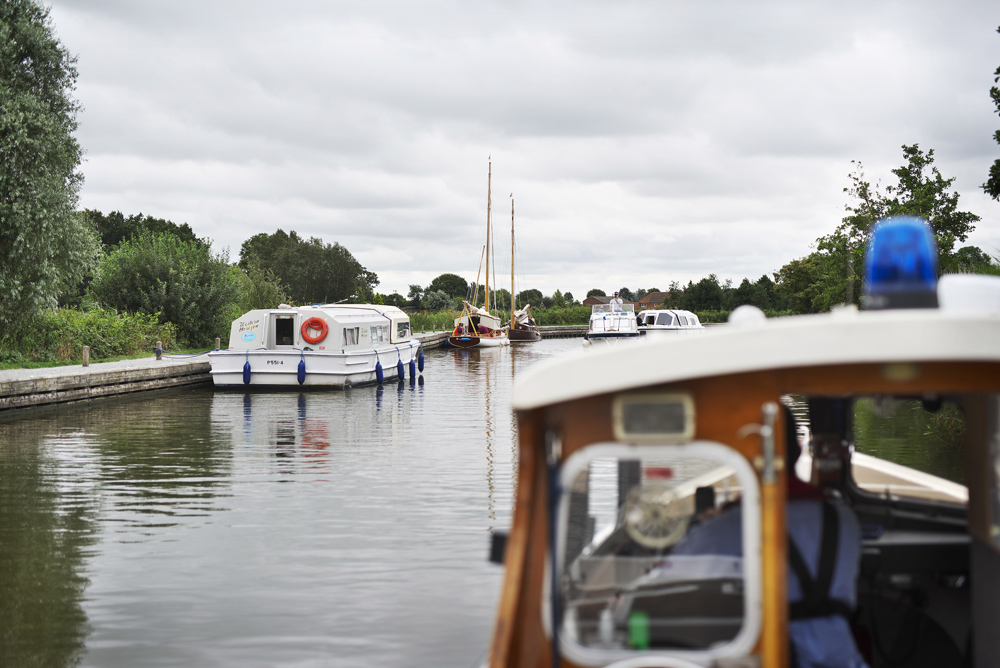 Following three previous prosecutions in March and April, the Authority highlights a further three boater prosecutions for numerous counts of failing to navigate with care and caution and of breaking the speed limit.
The Authority is committed to prosecuting those who put the Broads and its users at risk. Going above the boating speed limits increases boat wash and damages the river banks through erosion. Wash from speeding vessels can cause damage to moored vessels and capsize smaller craft, like kayaks and canoes.
At Norwich Magistrates Court on 17 March, the former owner of a blue speedboat with the name / model 'Stingray' (now sold) was convicted of three offences relating to incidents at Reedham and Norwich on the River Yare in May and July last year.
The Magistrates imposed a fine of £330 for each of the three offences (£990) a victim surcharge of £33 was applied, and full costs of £1,045 ordered (total costs of £2,068). A 28-day collection order was made.
At Great Yarmouth Magistrates Court on 13 April, two boaters were convicted of several counts of failing to navigate with care and caution, and of breaking the speed limit. The offences took place on a white speedboat, at Irstead and Ludham on the River Ant in September last year.
The Magistrates imposed fines of £200 for combined offences, a contribution to costs of £200 and a £34 victim surcharge was applied (total costs of £434 each). 28-day collection orders were imposed.
Senior Ranger for Compliance and Safety, Jon Hopes worked on preparing these cases for court. He said of the prosecutions,
"We will continue to raise awareness of the importance of keeping to speed limits, and navigating with care and attention.
"We hope that these cases act as a deterrent to others and we encourage all river users to help keep the National Park a safe and special place for everyone to enjoy."
The Authority is entirely dependent upon income from tolls to fund all maintenance, dredging and mooring improvements on the navigation. It is the only major navigation authority in the UK that does not regularly receive central funding for this role. Where boat owners are genuinely struggling to pay their tolls, the Authority will listen and work with them.
The Authority asks anyone who witnesses boats that are speeding or being driven carelessly to note details such as the boat name or registration, take photos or videos if they can, and report the incident to Broads Control on 01603 756056 or by email: Broads.Control@broads-authority.gov.uk
Monday 26 April 2021