Volunteers and staff get stuck in planting at Horsey
Over 40 volunteers and staff members from the Broads Authority recently headed to a muddy field in Horsey on a series of beautiful spring mornings to plant a new reedbed, as part of a project looking into natural water cleaning and future wetland farming.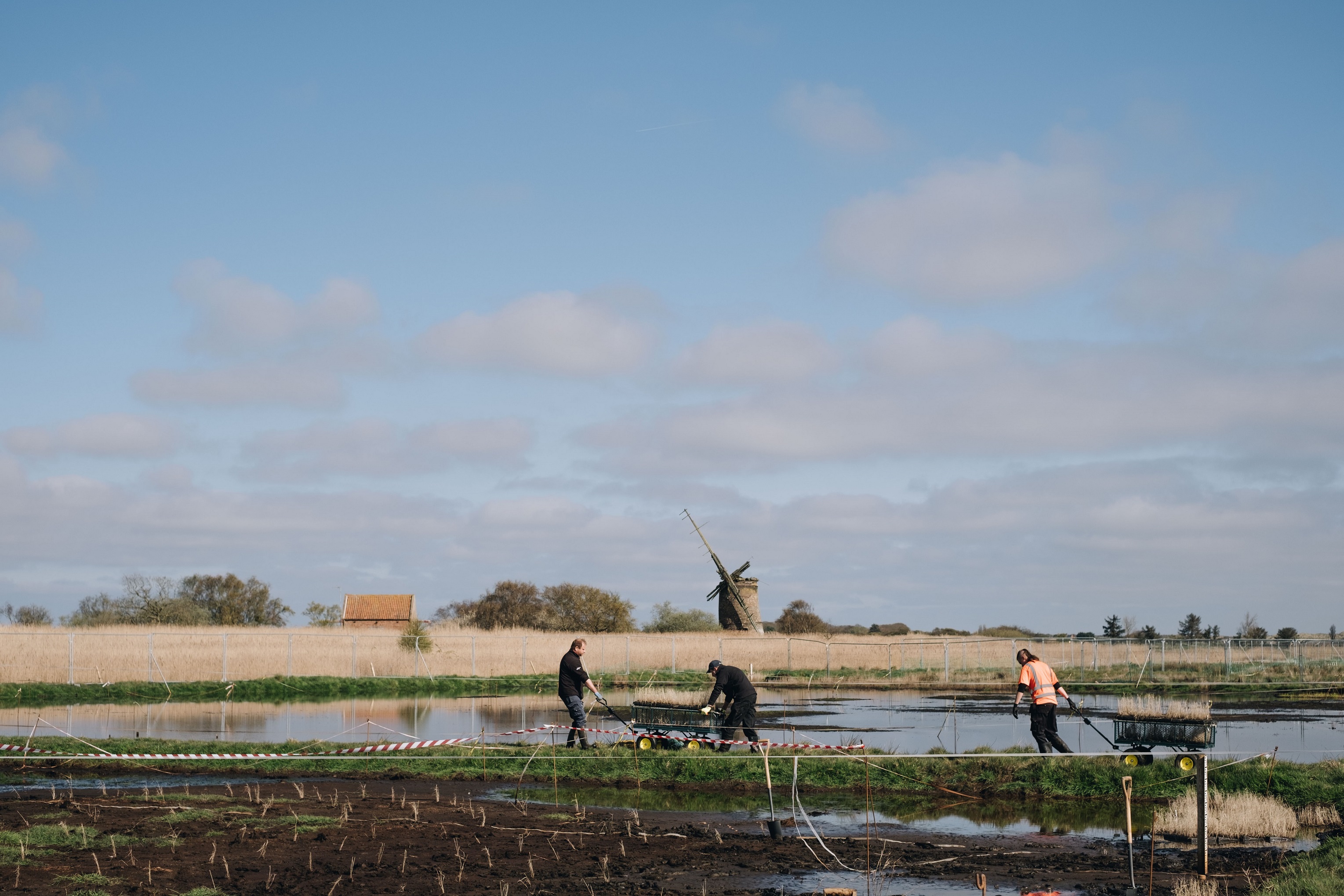 The planting is part of an experiment to see how crops such as reeds for thatching and reedmace for materials including insulation fibre can be grown in the wetlands of the Broads National Park. The end goal of the project is to find out whether these plants offer potential income for farmers, as well as assessing how well the crops perform at cleaning river water in the Broads.
Staff and volunteers planted 12,400 reed and reedmace plug plants over five days in April. The Authority is working with the Horsey Estate, Broads IDB, Environment Agency and Anglian Water on the study, which is at the cutting edge of a farming method known as paludiculture (wetland farming) and is the only project of its kind in this region.
The wetlands of East Anglia and the Broads have been drained for agriculture and grazing for centuries, which emits vast amounts of greenhouse gases. One of the best ways to retain carbon in the soil is maintain a water table within 10-30 centimeters of the soil surface, locking CO2 in the soil.
The experiment created the perfect conditions for wetland plants to filter and clean river water. The water levels are carefully controlled so that the small plants have the ideal conditions to grow.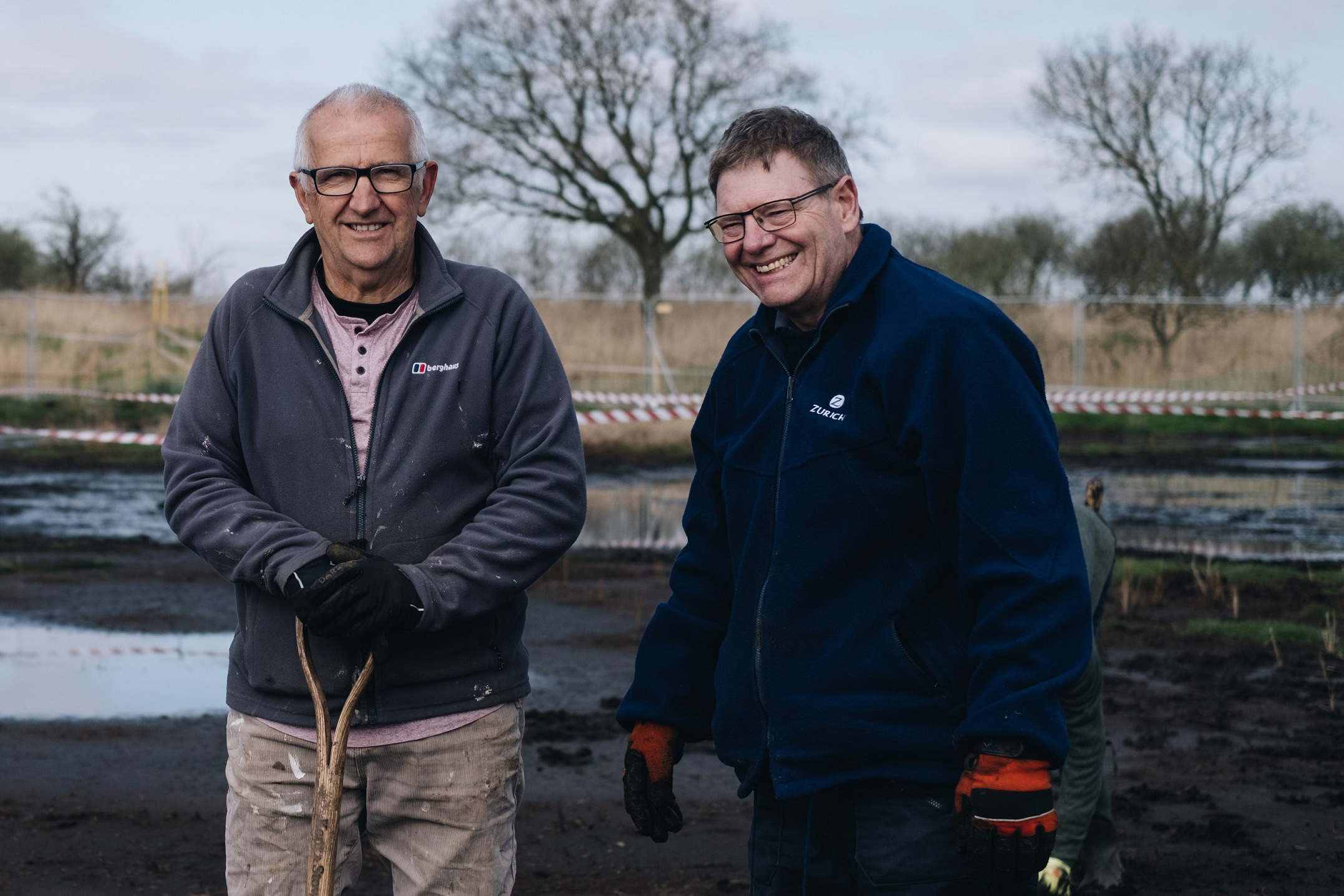 Wetland crops could help farming in the Broads to become more sustainable and generate other sources of income. Two crops are being grown on this site; reed for roof thatching and reedmace. Reedmace is a versatile plant with many potential uses as a sustainable material, such as clothing, insulation boards, cavity wall insulation, potting compost alternatives and compostable plates. For example, using a plant-based puffer jacket insulation reduces petroleum by 70% in every jacket and can save 40kg of CO2.
Broads' Volunteers shared their stories of why they chose to help out and give something back to the Broads. It was Mick Noble and Steve Carter's second time volunteering with the Authority.
Mick said: "I've worked in the building trade my whole life, most of which was inside, and I like wildlife, so it's nice to be outside on a sunny day.
"I've got a boat and a kayak and I love the Broads - it's my happy place, you learn lots doing volunteering and get to give something back."
Having lived in Rockland St Mary for over 20 years and working for an insurance company, James Pritchard retired last summer. He owns a boat in Beccles but wanted to get more involved and this was his first time volunteering for the Authority.

"I enjoy the Broads so much, but also wanted to find out how the ecological projects are managed and make a contribution", said James.
"Before I volunteered, I didn't really appreciate what a serious business it is managing the Broads and if they're not managed correctly, the Broads actually increase the contribution to the carbon in the atmosphere.
It's a real eyeopener that you can plant reeds to filter the water, keep the Broads in a fit state and improve the environment."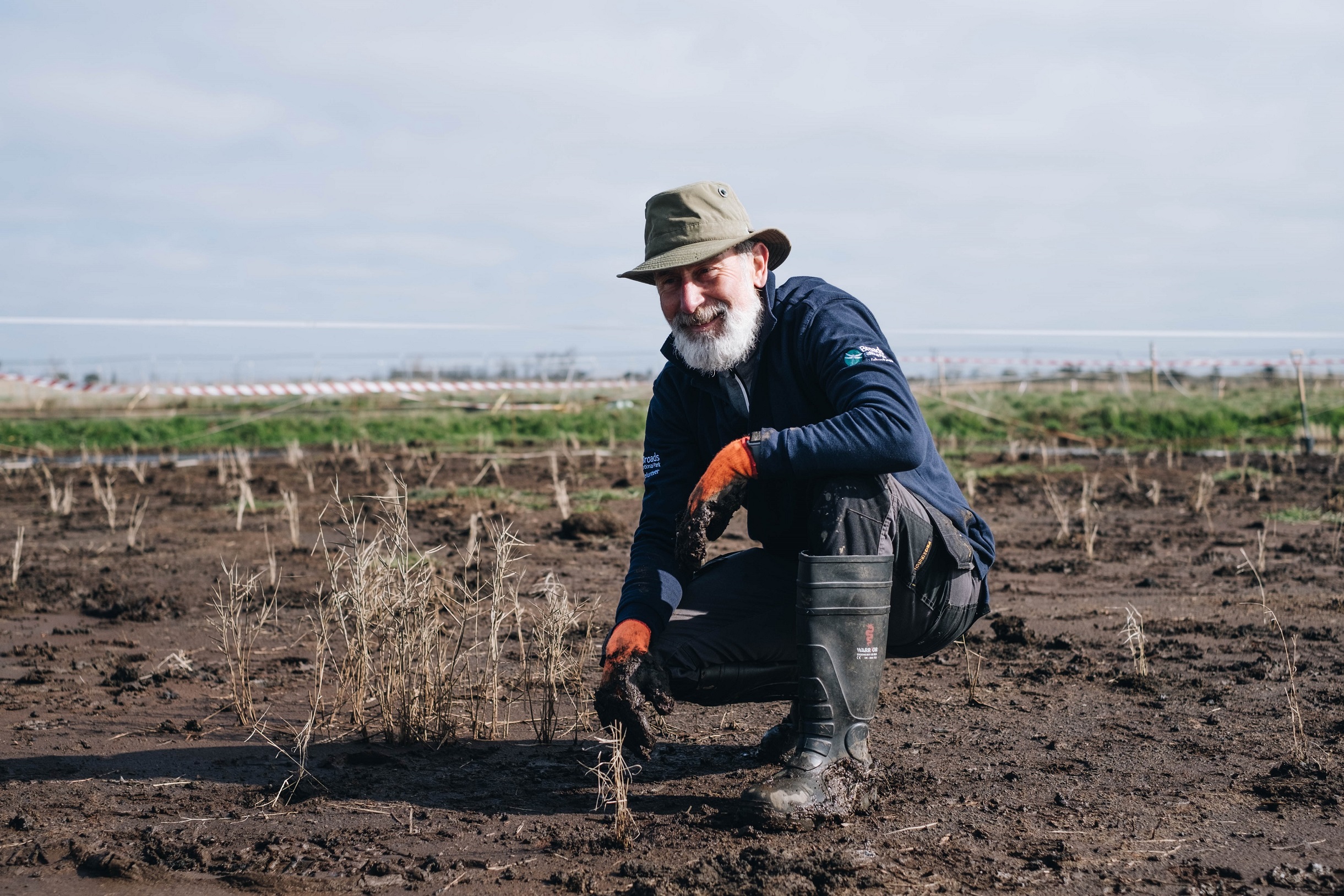 Mike Jackson was born in a tithe cottage in Oulton Broad and his father's accommodation depended on him working the land. After the second world war his father worked in land clearance and draining the marshland around the Broads.
"He used to sail on the Broads as well; he loved the broads so much. I can't farm but I can try and help the Broads as much as I can, so I started to volunteer", said Mike.
"Times change, don't they? Back in those days they had to clear the land and drain it, creating the dykes and the waterways. Now we're moving back, trying something different.
"My father would've been proud, because they had to use lots of chemicals, he would've been happier with this; the land being brought back to life in a different way."
The wetland farming site will now be carefully monitored to see how the plants, carbon stored in the soil and water quality respond over time.
Friday 19 May 2023